Discover the cosmos of HORST
fruitcore robotics adds two new digital services to its online offering: The Constance-based company is launching its fruitcore store and the digital robotics portal horstCOSMOS. Both digital services complement the existing services and offer users a large range of new options.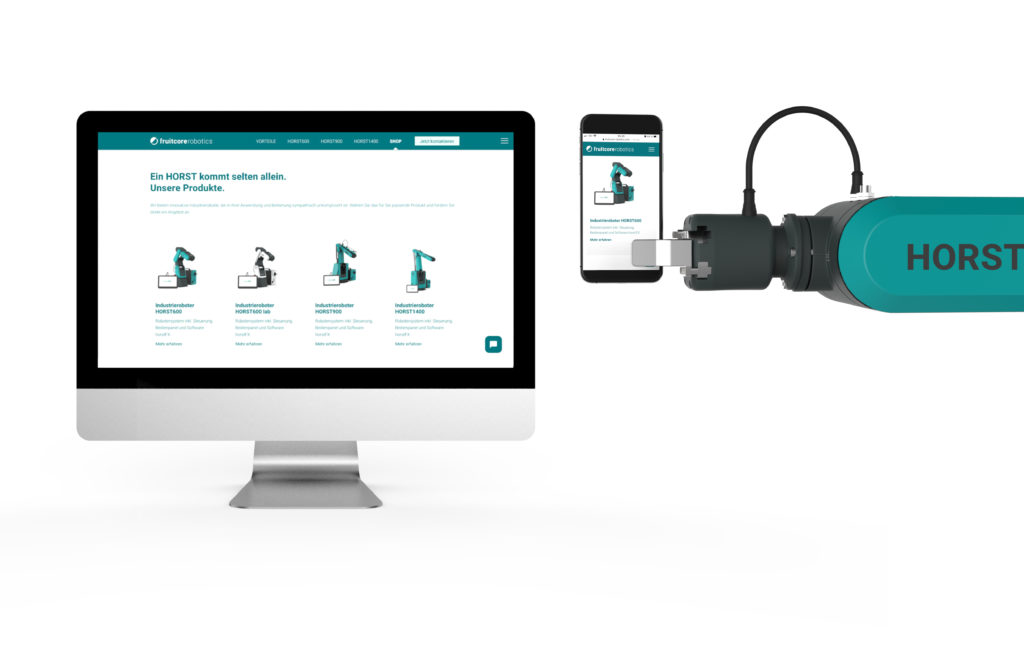 Constance, 24.09.2020 – fruitcore robotics has supplemented and expanded its online offering by introducing the fruitcore store. In the well-arranged store (https://fruitcore-robotics.com/shop/), users and prospective users can obtain detailed informations about HORST600, HORST600lab, HORST900 and HORST1400 and discover the fruitcore robot family. Fans of HORST also have the opportunity to order the affordable and easy-to-use industrial robot for their particular applications directly and quickly – with just a few clicks straight from your desk. This simplifies the entry into the world of automation even more.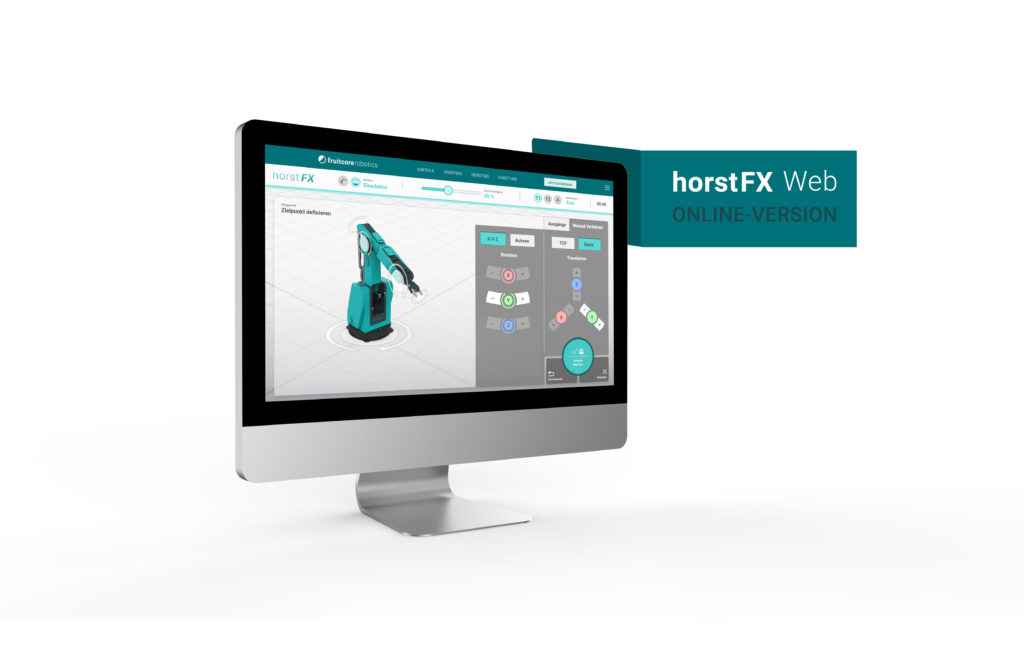 At the same time the Constance-based company has launched its online robotics portal horstCOSMOS. The robotics portal is designed as an interface for an easy interaction between HORST users, partners and fruitcore robotics. For the launch of the portal, interested customers can try out the software horstFX Web for free for a period of 15 days at https://horstcosmos.com/ and discover the advantages offered by the intuitive operation of HORST. On horstCOSMOS, users also have the opportunity to download data sheets and technical documentation, watch videos and tutorials and learn about all aspects of straightforward automation using industrial robot HORST. fruitcore robotics will further expand horstCOSMOS in the future: a chat function, additional apps and practical services will be added to horstCOSMOS.
webshop: https://fruitcore-robotics.com/shop/
horstCOSMOS: https://horstcosmos.com/