Adelaide, Australia – September, 2023 – The new Ortomi Generation 4 has been released on  Kickstarter, and they're simple, comforting and interactive little friends, designed to make people smile. They're a creation from Ortomi, a small Australian start-up on a mission to capture the joy and  comforting presence of real pets.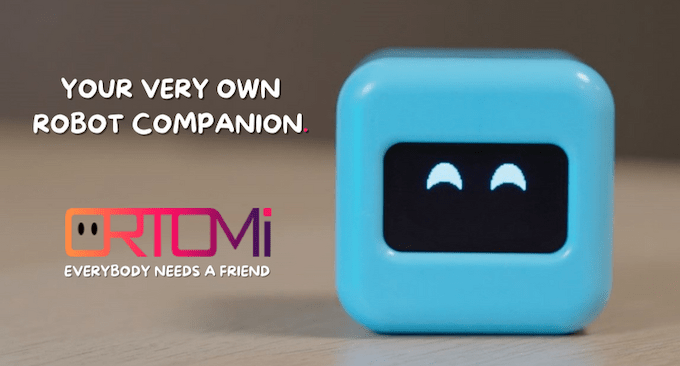 An Ortomi has a simple face that changes with different expressions and moods – both randomly and interactively. They respond to gestures such as being petted, prodded and picked-up; and respond differently based on their mood – such as when they are happy, sad, asleep, angry or bored. As well as now making cute beeps and boops (with a silent mode), the new Generation 4 has a larger screen, more expressions, moods & interactions, and a smooth injection moulded shell – benefitting both aesthetics and manufacturability.
The Kickstarter launched on August 29th, and met its goal of AU$23,000 in under 10 hours. It currently sits at AU$46,000, as people continue to rally behind project and help fund subsequent stretch goals:
1. AU$50,000 Custom Expression Creator:
Users will be able to draw, share and browse custom expressions that they can teach their Ortomi.
2. AU$70,000 Silicone Cases:
Squishy, silicone, key-ring cases will be developed and produced, improving the portability and personalisation options of Ortomi, as well as adding a satisfying tactile feel.
3. AU$100,000 Interactions between Ortomi:
Wireless capability will be developed for Ortomi to interact with each other, enabling everything from cute reactions to complex relationships.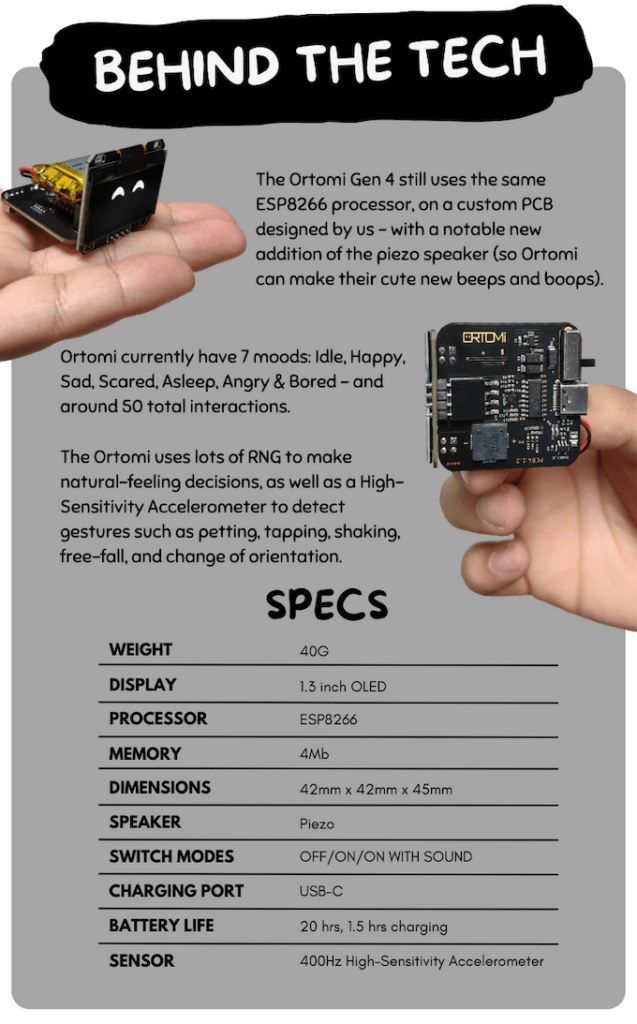 As well as being completely portable with a 20hr battery life, Ortomi are set apart from other robots on the market by their personalisation. Like dogs, or goldfish – Ortomi are a whole species, and each one is meant to be unique. They come in many different colours, with different accessories, have different personalities, and are usually even given their own name by their owner.
The Ortomi 4 is set to ship in November 2023, and is set to mark a new chapter for the young Australian company in terms of scale and impact.
More details on the Ortomi Generation 4, including the launch video, can be found here:  https://www.kickstarter.com/projects/ortomi-robotics/ortomi-an-adorable-robot-companion