After a series of successful Kickstarter Campaigns, Geek Club and CircuitMess launch their most ambitious project yet – a NASA-approved AI-powered scale model Replica of the Perseverance Space Rover
Zagreb, Croatia – October 31st, 2023. – Today, Geek Club and CircuitMess announced their Kickstarter space exploration campaign designed to teach children eleven and up about engineering, AI, and coding by assembling the iconic NASA Perseverance Space Rover, as well as a series of other NASA-inspired space vehicles.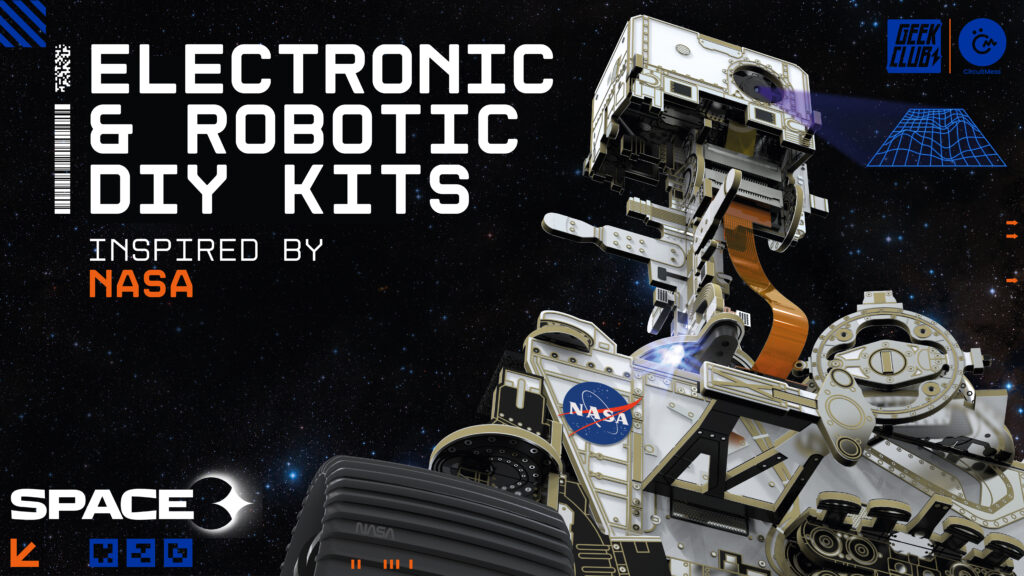 This new space-themed line of DIY educational products was born out of both companies' shared vision to aim for the stars and to take their fans with them. The Kickstarter campaign starts today, October 31st, and will last for 35 days.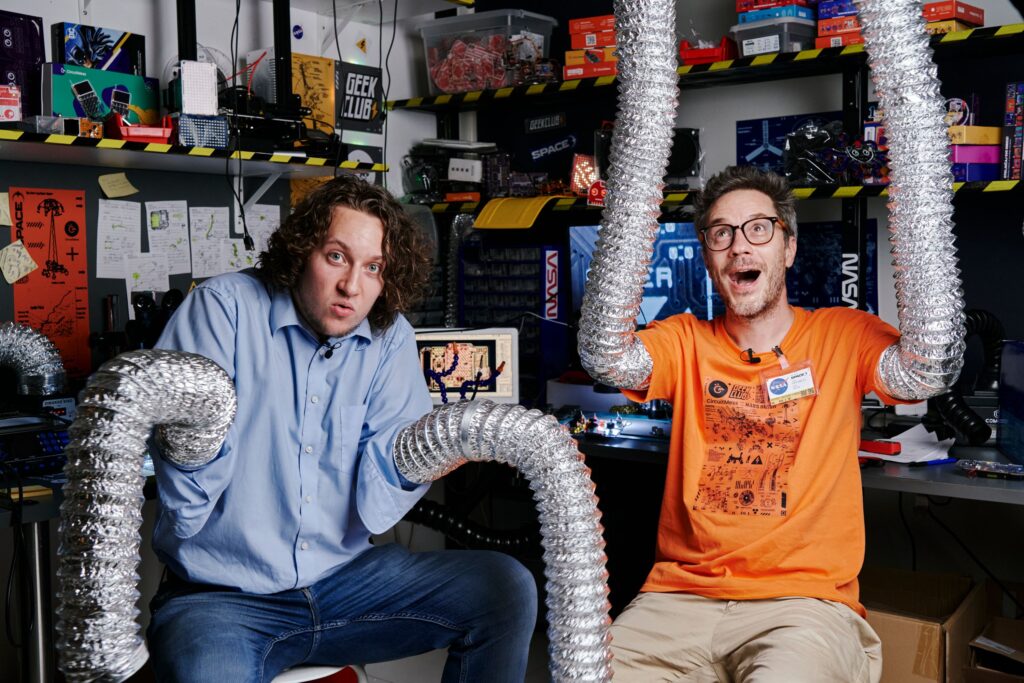 The collaboration was a logical union of the two companies. Both companies create educational STEM DIY kits that are targeted towards kids and adults. Both share the same mission: To make learning STEM skills easy and fun.
"For decades, the team and I have been crafting gadgets for geeks always inspired by space exploration," says Nicolas Deladerrière, co-founder of Geek Club. "Inspired by Mars exploration, we've studied thousands of official documents and blueprints to craft an authentic Mars exploration experience. The product comes alive thanks to microchips, electromotors, and artificial intelligence. Imagine simulating your own Mars mission right from your desk!"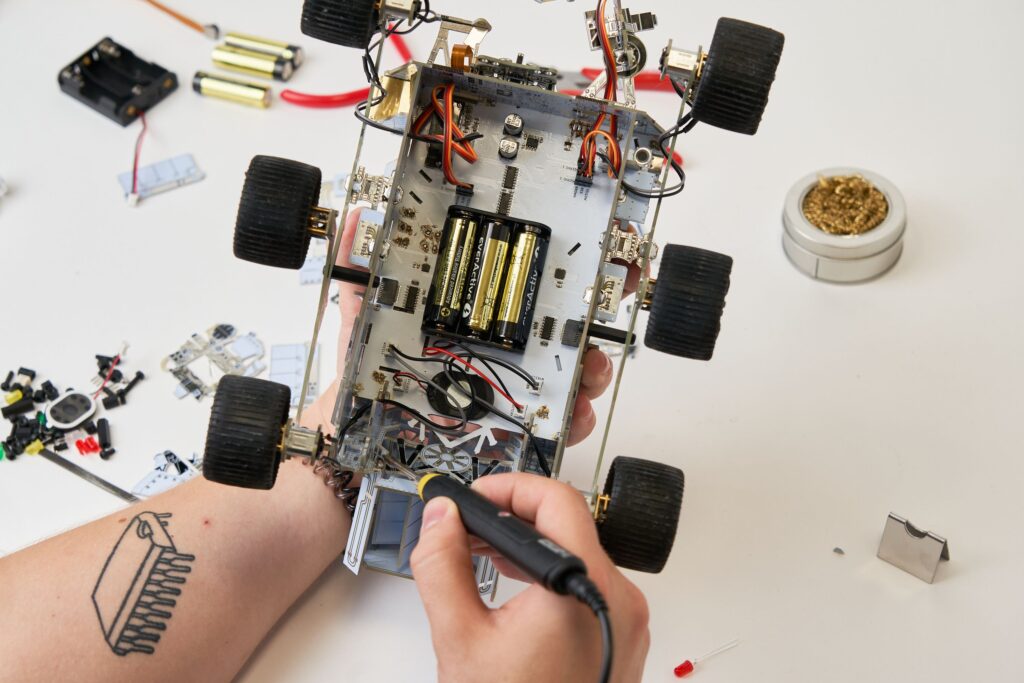 Geek Club is an American company that specializes in designing and producing DIY robotics kits that educate their users on soldering and electronics. They focus primarily on space exploration and robotics, all to make learning engineering skills easy and fun for kids, adults, and everyone in between.
"We have successfully delivered seven Kickstarter campaigns, raised more than 2.5 million dollars, and made hundreds of thousands of geeks all around the world extremely happy," says Albert Gajšak, CEO of CircuitMess. "In a universe where space and technology are constantly growing, we're here to ensure you're never left behind."
The new product line consists of five unique space-themed products:
1. The Perseverance Space Rover Kit
This kit is designed to be an educational journey into programming, electronics, robotics, and AI. The model comes with four electromotors, six wheels, a control system with a dual-core Espressif ESP32 processor, Wi-Fi, and Bluetooth connectivity, a sample collection arm based on the real thing with two servo motors, a Wi-Fi-connected remote controller, and support for programming in Python or via a Scratch-inspired drag-and-drop visual coding environment.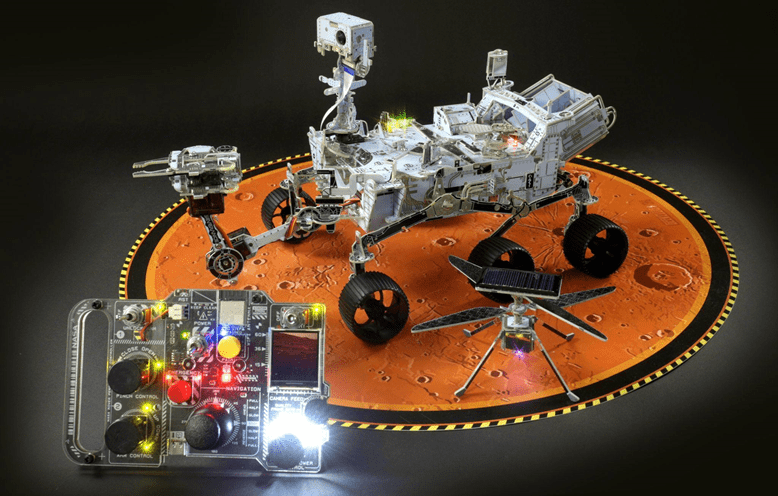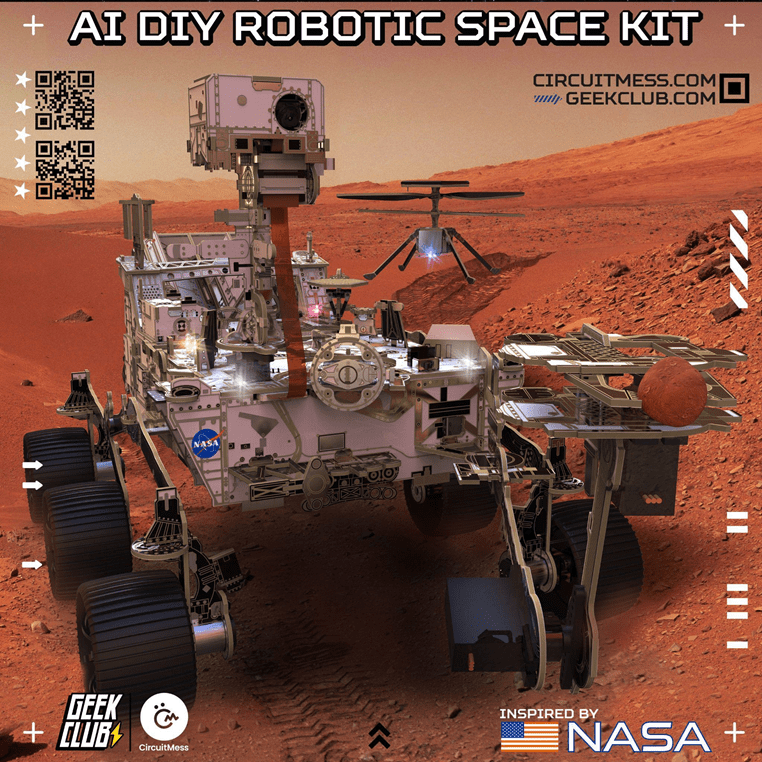 Alongside the Perseverance Space Rover, you'll be able to get more iconic space vehicles:
2. The Voyager: A DIY kit made as a tribute to NASA's longest-lasting mission, which has been beaming back data for an incredible 45 years and counting.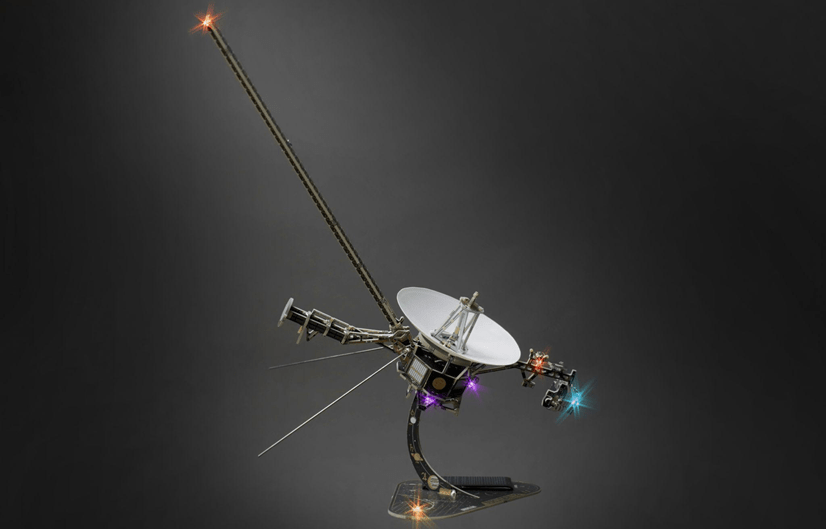 3. Juno: A solar-powered DIY kit celebrating the mission that gave us the most detailed and breathtaking images of Jupiter.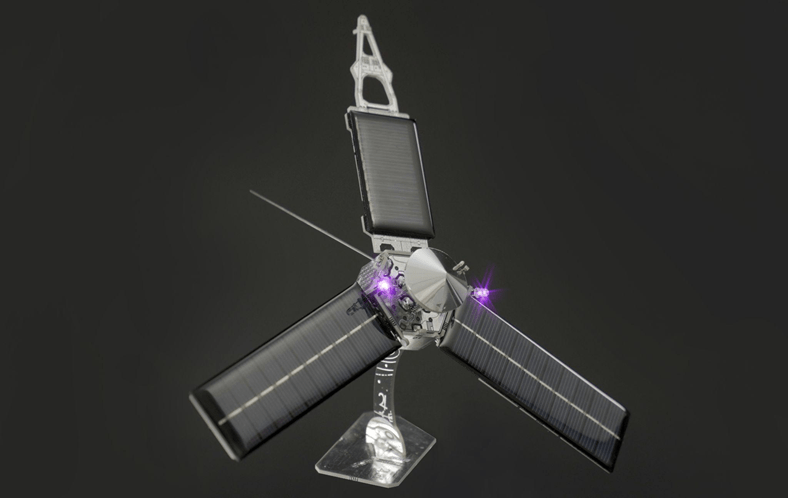 4. Discovery: A DIY kit honoring the legendary space shuttle with 39 successful orbital flights under its belt.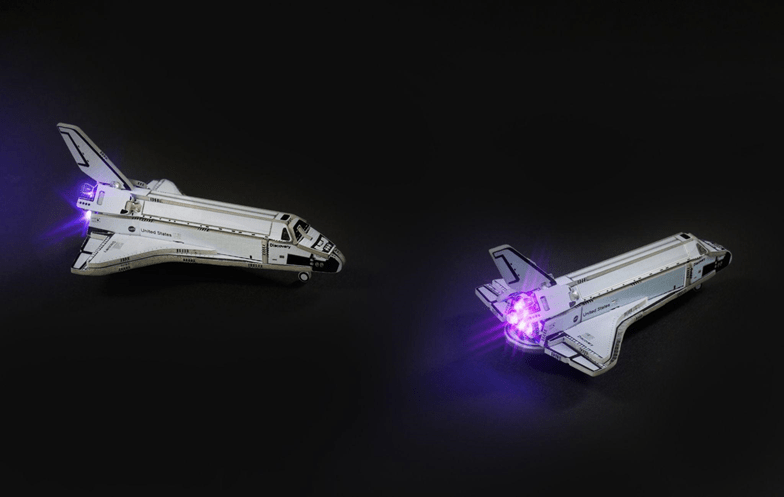 5. The Artemis Watch: A sleek, space-themed wrist gadget inspired by NASA's upcoming Artemis space suit design. The watch is a programmable device equipped with an LCD display, Bluetooth, and a gyroscope.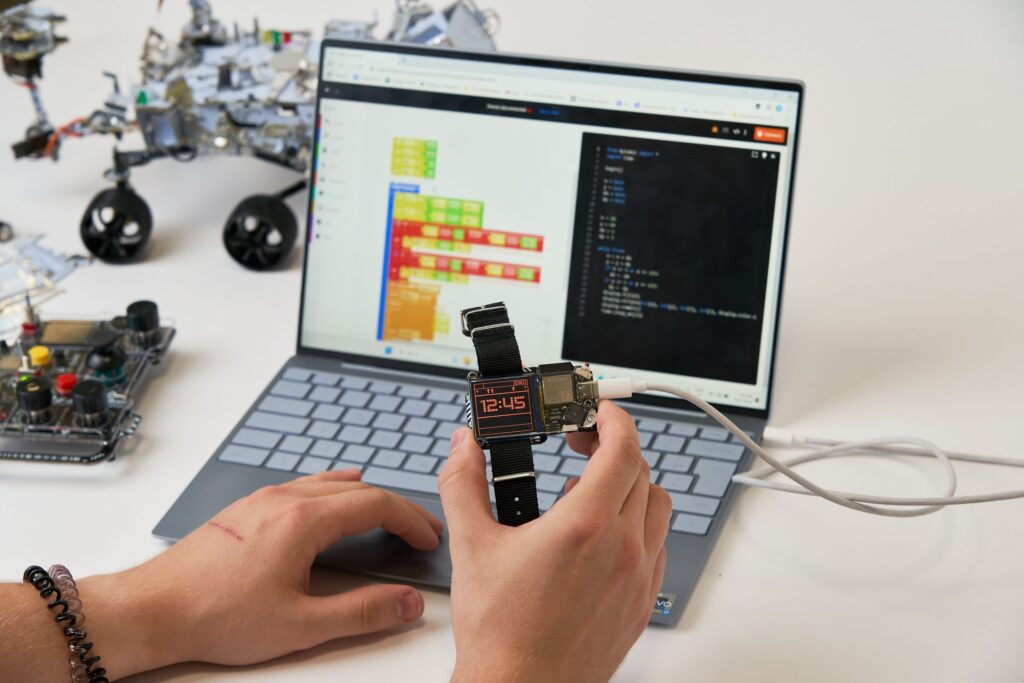 The Perseverance Educational Space Rover Kit is available for pre-order now on Kickstarter, starting at $149.
No previous experience or knowledge is needed for assembling your very own space rover. The kit is designed for anyone aged 11+ and comes with detailed video instructions.
You can visit the Kickstarter page here.