West Yorkshire technology firm, Matrix Technology Solutions are poised to launch their first ever Kickstarter campaign with a state of the art robot buggy and robotics course they are hoping to launch early next year.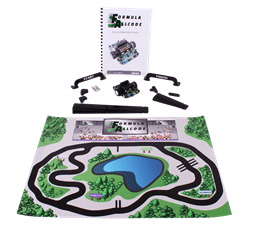 Formula AllCode as it is known, is a robotics course which includes a high spec, Bluetooth enabled robot compatible with Android, iOS, Windows and Raspberry Pi devices.
The project consists of:
The Formula AllCode robot itself
A FREE PDF course in robotics
Accessories used to learn including graphical mat and maze walls
Find out more here: https://www.kickstarter.com/projects/11644483/486244280?token=3567a2f2
Kickstarter is an online crowd funding website full of projects, big and small, that are brought to life through people's direct support. Since launch in 2009, 9.1 million people have pledged more than $1.8 billion, funding 89,000 creative projects.
You can get behind the Formula AllCode Kickstarter and pledge your support when the project launches in early August. Keep an eye out at www.matrixtsl.com for more details.