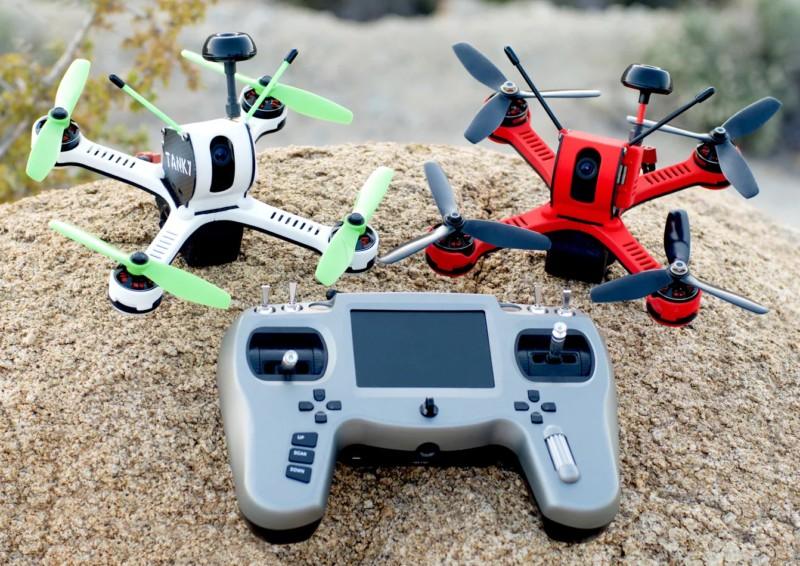 Los Angeles, CA — October 25, 2016 — Tanky Drone, a start-up drone design company in Southern California today introduced Tanky, a first person view (FPV) racing drone — at just 460 grams all-up-weight, Tanky features a remotely tiltable camera for ease of landing, tough-as-nails impact-resistant injection molded plastics, sleek aesthetics, and an aerodynamic design. Tanky delivers incredible performance. It can reach speeds upwards of 100 mph with 2305 motors and 1.0Ah 4S battery, a combination that delivers an amazing power-to-weight ratio. With its streamlined aerodynamic shape and obstruction free thrust column, Tanky performs on par with any custom made competition-bred craft.
"Tanky is a new generation of ready-to-race fpv drones. It's not a toy. It's a true speed machine, just like a sports motorcycle or a Formula 1 racecar. We optimized it for speed, minimized the weight, without compromising on design," said lead designer, Bogdan Ryabyshchuk.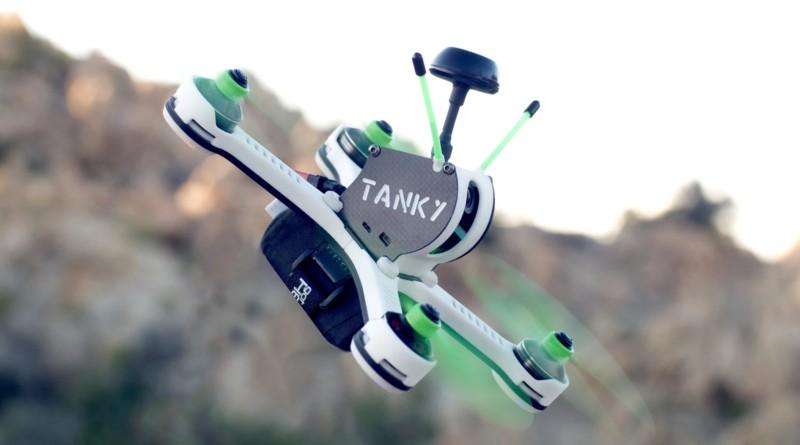 "One of the problems with drone racing today is the limited selection of ready-to-race crafts. This means that if you want to get into the hobby and sport of drone racing you need to build it yourself. This process usually takes a few weeks, rewards the naturally mechanically inclined, and does not guarantee a fast craft. After building your craft, you also run into another problem—learning to pilot it. So what do you do if you don't have time to build a fast racing drone, but want to get into the sport? We decided to eliminate this barrier.
With Tanky, you have the option to buy it ready-to-fly, so you can start learning how to pilot it right away and become a drone racer," said Yuki To, co-designer of Tanky, "So anyone can enjoy the exploding hobby of FPV flying and racing."
"FPV drone racing is an immersive experience, enabling you to experience flight, speed, and exhilaration, without compromising on personal safety. When you inevitably crash, Tanky's major components are protected with tough as nails polycarbonate. A polycarbonate skin not only protects the vital components, but also hides unsightly wiring. If the plastics do break on harsh impact, they are easily replaceable. This gives you the added benefit of being able to switch up your plastics to a different color, for a different feel, and to upgrade your components to stay on the cutting edge of innovation."
https://www.kickstarter.com/projects/1970204458/tanky-drone-insanely-fast-fpv-racing-quadcopter