Parents & educators worldwide understand the importance of equipping the next generation with vital skills of the future – robotics, coding & AI. However there is a lack of resources which make learning about artificial intelligence accessible, hands on & fun! So TinkerGen has developed a kit which provides a learning experience for kids and hobbyists.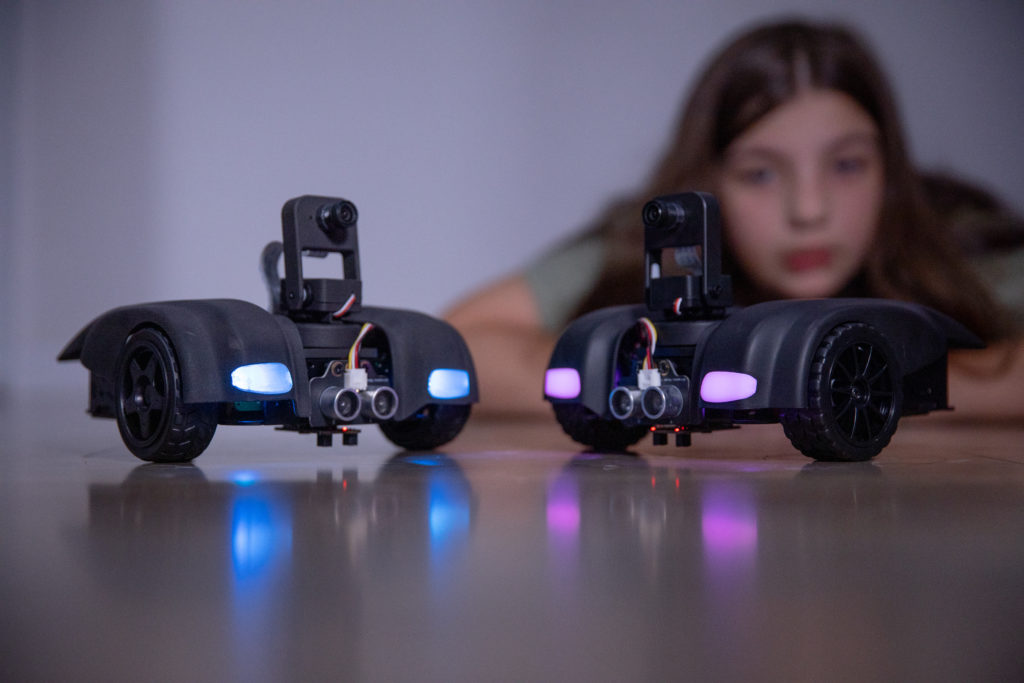 Make A Robot Kit, aka MARK, is an artificial intelligence robot which allows learners to achieve an exciting range of applications, from interacting with pet animals to experimenting with how autonomous vehicles work. 
Supported with an abundant range of course materials, beginners start with a hands on assembly of their own robot, moving onto graphically coding their MARK to implement a self-driving car through street sign recognition & collision avoidance. As stated by MARK developer & TinkerGen course designer Dmitry Maslov, a main feature of MARK is, "making machine learning concepts and workflow more transparent, easier to understand and use for teachers and students."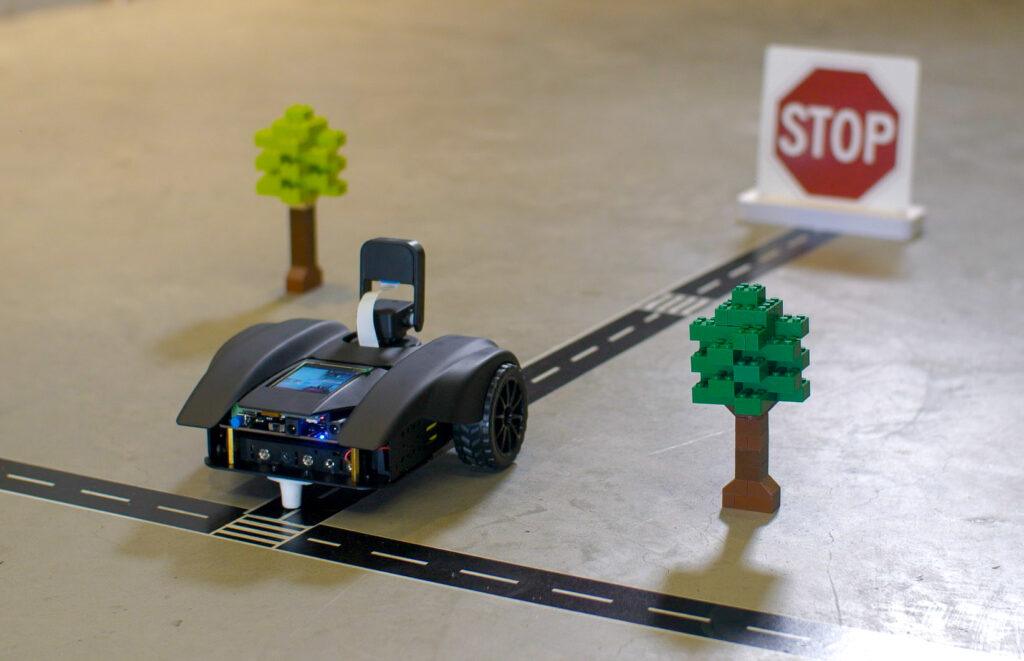 An electromagnetic attachment allows sorting application which teaches kids the concept of automated logistics. While 5 pretrained model categories are included so many applications can be easily and quickly implemented, students will also be able to train their own image recognition models.
The pretrained model categories include:
road signs
domestic animals
zoo animals
common objects
Numbers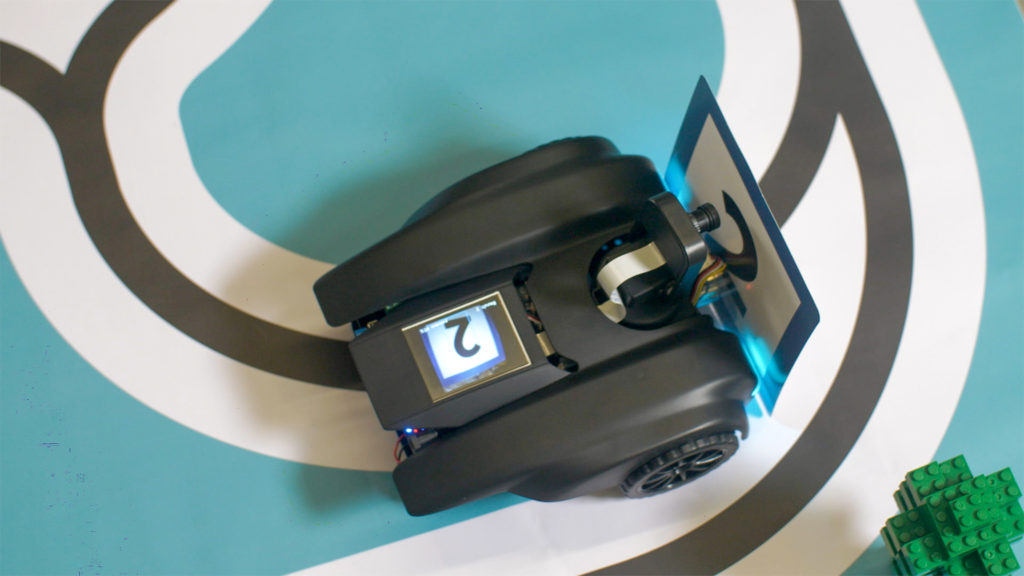 With slingshot and grabber attachments, and the ability to recognise almost any object, a whole new world of play is discovered. The whole family can get involved, multiple MARKS can battle in a sumo style fight, breeding productive competition, On the other hand, you could use MARK to feed, amuse and tease your pet with treats.
Features to Highlight:
Machine Vision Capability
Object & Image recognition
Self driving car application
Interactive with humans, pets, and the environment
Graphical programming support
Develops hands on robotics skills
Extendible & Customisable

Attachment points for accessories
Connection ports for extra input/output modules
About TinkerGen: 
TinkerGen is a STEM Education company which grew from an open source hardware manufacturer in Shenzhen – Seeed Studio, so we know our tech, but we're here to serve the education community. We make the process for educators convenient, so kids can quickly get to the fun mind expanding bits of tinkering and creating! We believe that helping kids to develop STEM skills is really beneficial for their future, and also a proven way to bridge the privilege gap that unfortunately exists in our society today.