ROIBOT competition shows how customers can quickly implement Tech up and Cost down with affordable robotics
The more than 70 submissions to the ROIBOT Award 2020 make it clear that entry into automation can be achieved easily and cost-effectively. This year, in addition to the expert jury, for the first time the public also has the chance to vote for their personal favourite. At www.roibot.de you can find many innovative examples of how Low Cost Automation from igus can be used profitably: from Bathroom mirror cabinet with sound system up to the automated "Chocomatic" praline dispenser.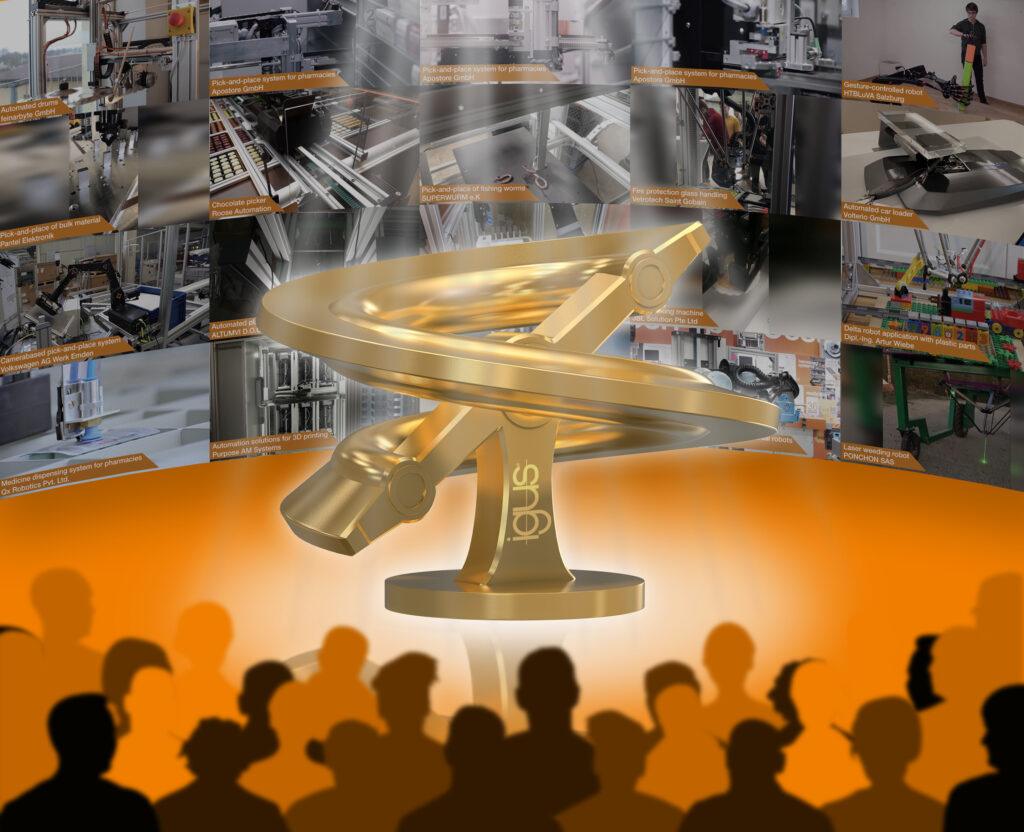 igus' goal is to enable modern medium-sized companies, research institutes and creative individual engineers to enter the world of automation at a reasonable price with its Low Cost Automation. From various robotics modular systems to ready-to-connect linear robot solutions and intuitive control software, the motion plastics specialist offers users a wide range of cost-saving solutions for a fast return on investment (ROI). The numerous submissions to this year's ROIBOT award show how this can be achieved in practice. For the first time, a jury of experts and the public will choose their favourites.
ROI can be achieved quickly thanks to Low Cost Automation from igus
The ROIBOT competition recognises Low Cost Robotics applications that have led to a quick return on investment, such as robolink articulated arm robots, drylin delta robots and linear robots from igus. A jury of experts from research, the specialist press and manufacturers will select the winners and award prize money of 5,000 euros to the first, 2,500 euros to the second and 1,000 euros to the third place. For the first time this year, the prize will be given together with a public vote. At www.roibot.de interested parties can obtain not only ideas and inspiration for their own project, but can also vote for their favourite until 30th September. For example, for pick-and-place applications like the pilot plant at VW plant in Emden, where a robolink D undertakes the automated continuous handling of components for the Passat/Arteon. In the Apostore system, a robolink D carries out the pick & place of medicines at the chemist. In both cases, the cost-effective automation of monotonous and simple tasks directly saves operating costs. Another example is the manipulation robot – a drone with a robot arm – from the University of Seville. It can easily and quickly reach remote or high-altitude work areas, making it suitable for inspection and maintenance applications at oil and gas refineries, power cables or wind and solar power plants. The Cartesian 2-DOF manipulator consists of two lightweight and low-maintenance linear guide systems and three carriages.
These and other submissions can be found at www.roibot.de.