DrawBo is a compact AI-backed personalized robot drawing tutor that assures a safe, comfortable, and highly engaging drawing class for kids.
How about a drawing teacher for your kid that can teach your kids tirelessly and endlessly for hours? How about a drawing class at the comfort of your home yet without the harmful radiation of virtual classes- while maintaining social distancing? Sounds too good to be true, right? Well, a California-based dynamic tech firm, DrawBo, has recently launched an innovative personalized robotic drawing tutor for kids that will help them learn at the safety of home, without the radiation effects of on-screen classes. Titled "DrawBo," the AI-backed robot is strategically designed to inspire creativity in little ones and enhance their focus.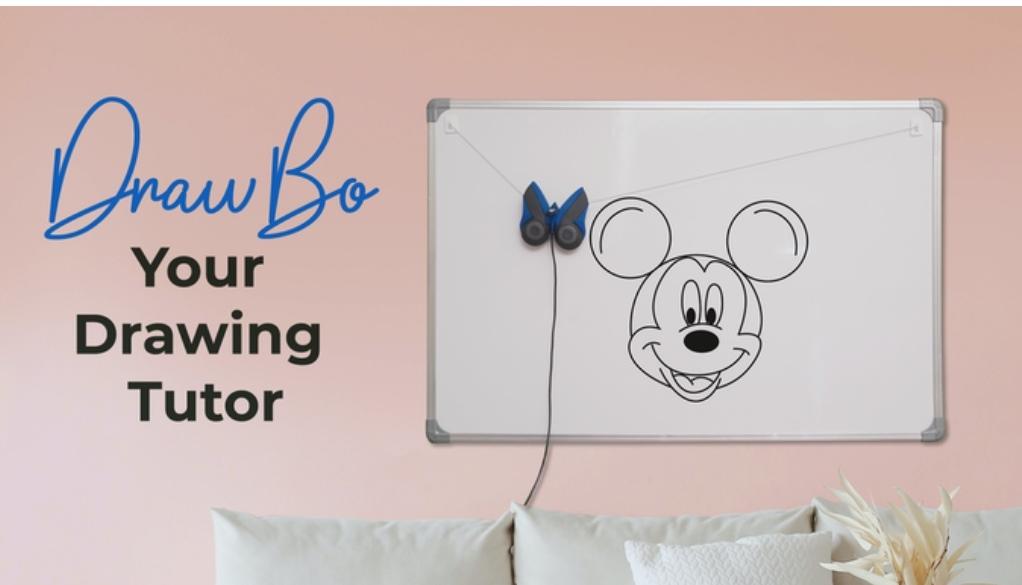 The FIRST of its kind, DrawBo is a palm-sized intelligent robot developed based on state-of-the-art technologies and insights derived from educational psychologists and child art teachers from all over the world. It is strategically shaped like a cute bright butterfly to attract the attention of little ones. The robot works in tandem with the DrawBo smartphone app.

"Kids today spend most of their waking hours before the screens, which exposes them to severe harmful radiation from screens. The current pandemic has made matters even worse by limited children's movement to indoors and on-screen classes only. In such a gloomy scenario, our robotic drawing tutor DrawBo arrives to create a creative and refreshing educational experience for kids of all ages- from the comfort of home and far away from radiation of online classes", stated Somnath Singh from DrawBo.

"With our intelligent palm-sized drawing tutor robot, your kids will find a teacher who is never tired of teaching them. Moreover, DrawBo assures a comfortable drawing class for kids without worries of commute-time to art classes, peer pressure in drawing schools, and radiation from on-screen virtual classes."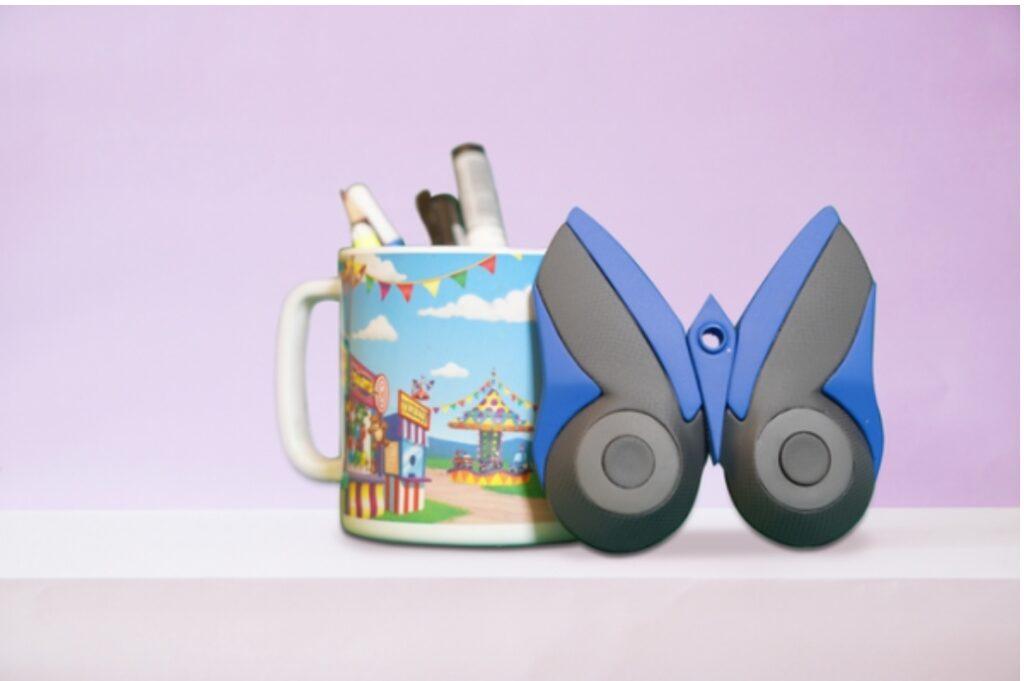 Operating DrawBo is as simple as 1-2-3:
The DrawBo mobile app is bustling with thousands of images to choose from, including figures of famous kid movies and cartoon characters.
Once the user chooses one image, it gets uploaded into DrawBo's memory through Bluetooth.
Next, DrawBo deploys AI technology to split the image into simpler curves and lines to make learning easier for kids through multi-step education.
As the robot starts drawing, the child needs to follow every step the robot takes to learn the drawing.
DrawBo would stop at every step, offering sufficient time for the kid to copy the step and learn the pattern before marching to the next step. Being an intuitive tutor, DrawBo considers the complexity of each step and determines the pause time accordingly. Users can even set their preferred pause-time settings through both manual and automatic settings.
"DrawBo is designed with care to awaken the artist in your child and give wings to their imagination. The images given are categorized into different levels to choose one as per their kids' skill level and age. But such a high-tech product needs robust financial backup and hence this Kickstarter campaign. Your generous support will enable us to bring DrawBo to life and assure safer, comfortable, and more engaging drawing classes for kids."
Backers will be rewarded with handy discounts on DrawBo. To show your support for the campaign, please visit Kickstarter.