This article was written by Anthony Jamison, a representative at Drones Services Phoenix. Anthony Jamison is the head of the Outreach Department of Drone Services Phoenix, Arizona's premier aerial photography and videography company
There is no question about the impact unmanned aerial vehicles (UAVs) or aerial drones are making across industries these days.
Whether you're a general contractor, a miner, a roofer, farmer, or a filmmaker, you will surely find suitable uses for an aerial drone, which can reach places and spaces you never imagined would be accessible a decade or so ago.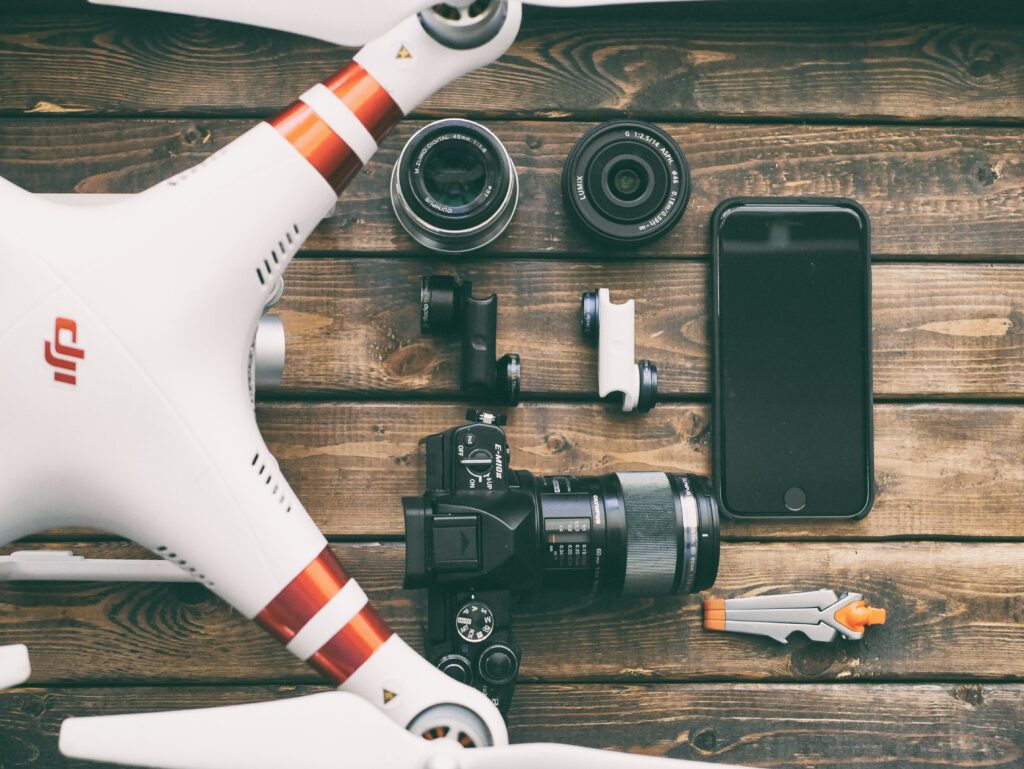 And today's drones are not just about physically reaching hard-to-access spots. The fact that most, if not all of them are fitted with high-definition cameras also makes them capable of taking stunning photographs and videos while in flight.
The beauty of aerial drone videography also makes UAVs perfect for marketing activities, specifically event marketing.
If you're part of a corporate marketing team and you're organizing a music festival, a trade show, or any event, you might want to make good use of drones in the following ways:
Finding The Perfect Location
You need an open-air venue for your event, and you have already set your sights on a piece of land a few miles from the city.
The place may look good on the ground, but you want a complete idea of what it can offer and what you can do to the area for the event.
The solution? Get a drone in the air and shoot photos and videos of the whole property. With aerial photos and videos on hand, you can make a full assessment of the venue's event-worthiness and start your planning for the event itself.
Billboards In The Sky
Billboards have always been a staple in marketing and advertising, and they still work, especially those huge ones that nobody can ever miss.
However, you can take things a step further by using flying billboards to market your event. Get a couple of drones, attach banners or tarpaulins to them, and have them fly over certain areas where your billboards in the sky can get the most eyes on them.
Enhanced Security
Your event can always use more security, and drones are more than capable of providing that.
With drones flying overhead during an event, you and your team can easily spot disturbances and possible trouble areas and alert security personnel to them right away.
Live Streaming
Event marketers can use live streaming with drones not only to hype up an event before it takes place but also broadcast the whole thing live to a massive audience while it's unfolding.
Live streaming drone videos of the venue and the various preparations can help create buzz for the event itself and make people look forward to being there. Your brand's followers would love to see behind-the-scenes footage of members of your team doing whatever they can to help make the event a success.
Once the event is taking place, a drone with live streaming capabilities can give the people who can't make it to the venue a chance to see the goings-on while they are going on, making them feel like they're there with you.
Creating Videos For Social Media
If live-streaming is not possible, you can always have your drone shoot all the necessary shots just the same, then create a video that you can post on all your social media channels.
As much as possible, post your drone videos for your event on YouTube and Facebook. After all, the former is the world's top video streaming channel, while the latter has close to three billion active users worldwide.
While you're at it, post your drone videos on your company website, too, since they can also help attract more traffic.
Giving Sponsors Due Credit
More often than not, major events are made possible with the help of corporate and individual sponsors.
You can show your appreciation for their involvement in your event by playing all over the venue videos shot by your drones featuring sponsors' banners, signage, booths, or any indicator of the help they extended to you.
Celebratory Drone Light Shows
If your budget allows it, putting up a drone light show can serve as a high point for the event itself.
Unlike expensive fireworks, drone light shows don't disperse toxic pollutants into the air, litter the venue with spent casings, and, more importantly, don't scare birds, wildlife, and pets to death.
The creative possibilities are also endless, as drones can be used to create every imaginable pattern and shape in every possible color hundreds of feet in the air.
The crowd at your event and the people watching the live stream will indeed find themselves immensely entertained if you close the proceedings with a drone light show.
There are many other possible uses of drones for your event marketing efforts, but the ones listed above should be a good enough place to start.
You can always get a drone or two yourself to use in event marketing, but keep in mind that operating a drone requires a license.
If having your own drone is out of the question, you can always opt to partner with a drone services provider who has the license and the expertise to fly drones safely.