If you need a beach cleaner, just ask for BeBot from The Searial Cleaners range. This robot cleans beaches to meet an essential environmental need and drastically simplifies the daily chore. Poralu Marine has developed a product that is perfectly adapted to its clients' business concerns.
Not only does BeBot help protect the environment, but it does so without polluting: it is the only fully electric beach cleaner on the market, using both batteries and solar panels. It therefore emits no greenhouse gases.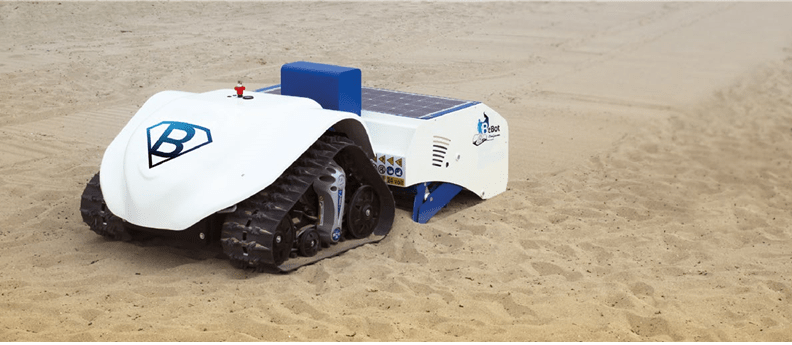 Thanks to its technology, widely acclaimed by the scientific community, it protects fauna buried under the sand, notably turtle eggs. It helps prevent beach erosion and does not weaken beach subsoils.
To fine clean the sand, the cleaner robot is steered by remote control, which helps protect both the user and the environment. This silent multi-purpose robot can pull loads of up to 1000 kg or be fitted with a trailer to transport parasols, deckchairs, and so on. Both easy to use and autonomous, the robot greatly facilitates the work of its users.
BeBot is very quiet and can move around cleaning all day on the beach without disturbing tourists, boaters and people working on the beach.
As part of a framework agreement with the Italian company Niteko, Poralu Marine manufactures, markets and distributes this product throughout the world via a well-established network of partners on every continent.