Sebastian Trella from Robots-Blog was able to conduct a short interview with Carsten Busch from DENSO. In the interview you can learn more about the DENSO COBOTTA.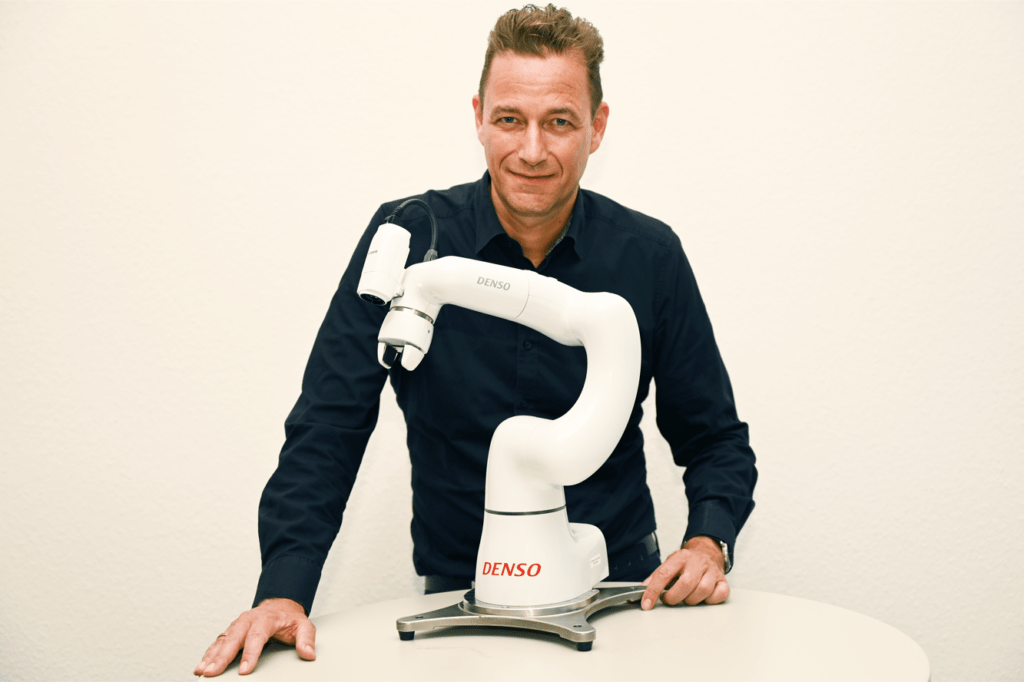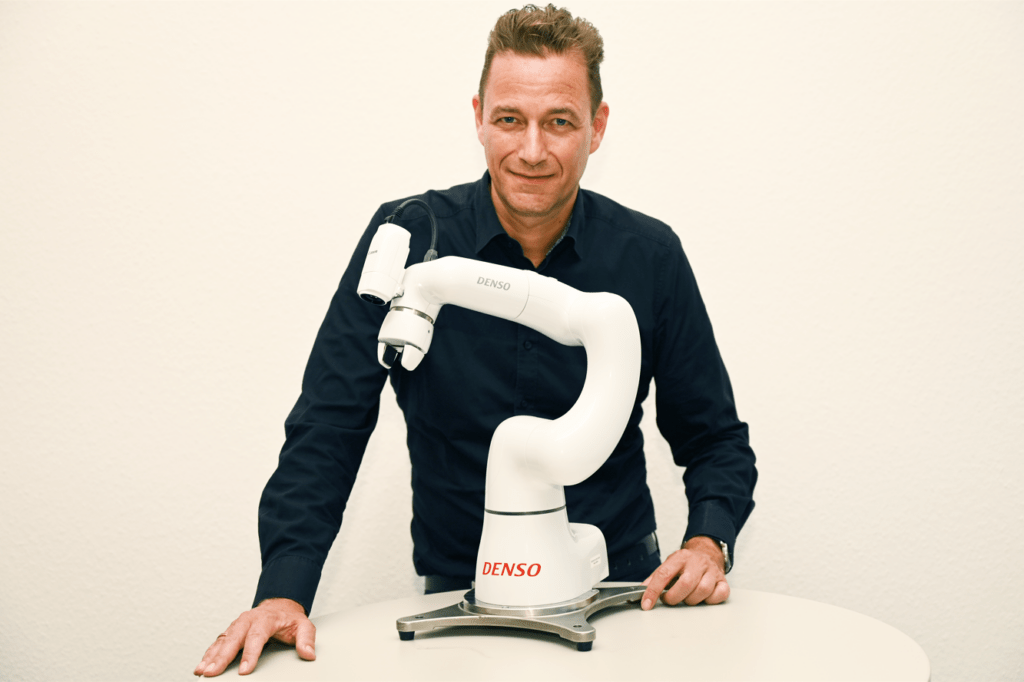 Robots-Blog: Who are you and what is your job at Denso?
Carsten: My name is Carsten Busch and I am the Product & Business Development Manager for Cobots (collaborative robots).
Robots-Blog: What does Denso do?
Carsten: DENSO is the world's second largest automotive supplier (Tier1). In addition to other business areas, such as heat pumps, central air conditioning systems, etc., DENSO is also a developer and manufacturer of industrial robots – and the market leader in the field of compact robots.
Robots-Blog: Do you have a lot to do with robots in your job/everyday life?
Carsten: As a Product & Business Development Manager, I'm involved with robotics virtually non-stop – and I still enjoy it every day.
Robots-Blog: Which robot from science, film or television is your favorite and why?
Carsten: Various movies like "Star Wars' R2D2" or "No. 5 lives" have inspired me. The film "I, Robot" by director Alex Proyas, based on the book by Isaak Assimov, moved me a lot, because it clearly showed the blurred lines to robotics.
Robots-Blog: And which is your favorite robot from your product range?
Carsten: This is our collaborative robot "COBOTTA". It is a very compact, lightweight cobot that is extremely versatile thanks to its intuitive apps and its arm-integrated controller, integrated gripper and camera (also winner of the German Design Award 2019).
Robots-Blog: What makes the COBOTTA so special and who is it for?
Carsten: With a net weight (including integrated control) of only 4kg, COBOTTA is extremely portable and can also be used perfectly on mobile platforms (AGV/ARM). With the intuitive apps, applications can be created in minutes without programming knowledge – including gripping and camera integration. Furthermore, due to the open platform, COBOTTA can also be programmed using various high-level languages or directly controlled by ROS-based systems. Due to its safe design and TÜV-tested functional safety, COBOTTA is perfectly suited for human-robot collaboration.
Robots-Blog: What automation tasks have you already solved with the COBOTTA?
Carsten: As already mentioned, COBOTTA is very versatile: Assembly and handling tasks in the electronics industry (e.g. parts inspection), labeling, loading/unloading processes, gluing applications, etc. Laboratory assistant in life science industry (e.g. microtiter plate and sample handling, centrifuge loading/unloading, pipetting, etc.) or in education both in school/vocational school and universities. Even a well-known magician has included COBOTTA in his magic show! 
Robots-Blog: How much is the cost for such a robot?
Carsten: A COBOTTA starts at less than 15.000 euros. Robots-Blog: MusDo I have to know how to program to use the COBOTTA?
Carsten: For simpler pick&place applications incl. camera integration for part recognition, an application can be created intuitively and without robot knowledge in a few minutes with the COBOTTA World App – it's very easy!
Robots-Blog: What would you like to automate in the future?
Carsten: Supporting people in need of care by robots, e.g. help with getting up, feeding, etc.