OpenElectrons have started a Kickstarter Campaign for an Arduino based robot called BumbleBeeBot to teach programming and robotics to young kids.
OpenElectrons is the affiliate of mindsensors.com, which makes sensors and controllers for LEGO Mindstorms.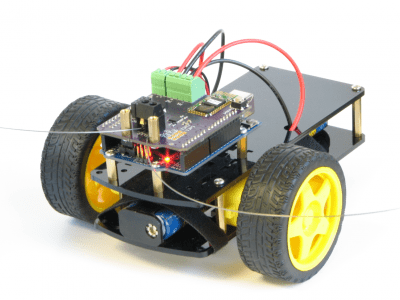 BumbleBeeBot is a low cost kit with progressively complex programming environments.
For the younger audience, the bot uses Scratch like graphical programming environment.
Scratch is already widely adopted in schools and makes programming easy for children.
Growing students can then transition to miniBloq which is graphical programming interfacing to Arduino.
At advance level, students can directly program in Arduino IDE using C/C++.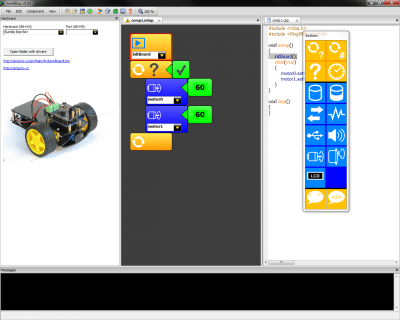 The BumbleBeeBot has gone through pilot programs in schools and afterschool robotics classes in
Richmond, Virginia, and now they're seeking funding for production.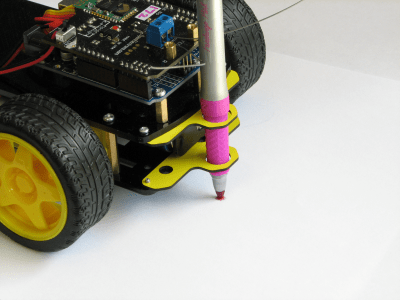 #BumblebeeBot for Teaching #Robotics and #Programming to Kids:
https://www.kickstarter.com/projects/1842571016/bumblebeebot-for-teaching-robotics-and-programming