– Building on the company's history of merging digital programming and physical building, LEGO BOOST will inspire a younger generation to build and code their way to limitless play –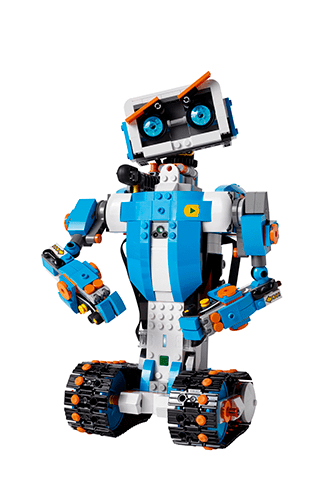 LAS VEGAS, Jan. 4, 2017 /PRNewswire/ — CONSUMER ELECTRONICS SHOW – Today the LEGO Group announced LEGO® BOOST, a supercharged building and coding set that lets children bring their LEGO creations to life by adding movement, sound and personality. Unveiled at the Consumer Electronics Show in Las Vegas, Nevada, LEGO BOOST will be previewed to members of the global media at Digital Experience! on January 4 and will be demonstrated to CES attendees as part of the Kids@Play Kids & Technology Marketplace from January 5-8, 2017 at the Sands Expo. With a suggested retail price of $159.99 (USD), LEGO BOOST will be available in the second half of 2017.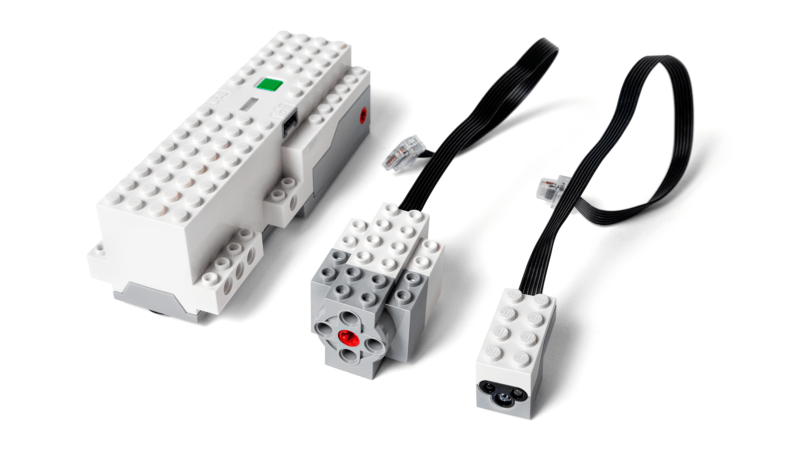 Build the Toy You Want
LEGO BOOST combines the endless play opportunities of a traditional LEGO set with an endless variety of movement and sound capabilities made possible through an easy-to-use, app-based coding environment. LEGO BOOST was developed for children ages 7 and older by an international team of LEGO designers. Using familiar LEGO elements and simple coding language, LEGO BOOST delivers an intuitive approach and opportunities for quick success.
Powered by a Move Hub, a LEGO stud-covered brick with built-in tilt sensor upon which children can add LEGO elements, motors and a sensor that combines color and distance detection, LEGO BOOST brings movement to any LEGO creation. The set includes building instructions for five diverse models; Vernie the Robot, Frankie the Cat, the Guitar 4000, the Multi-Tool Rover 4 (M.T.R.4), and the Autobuilder, each designed to give children the basic building and coding skills needed to express their creativity by personalizing whatever they build.
"We know that children dream of bringing their LEGO creations to life, and our chief ambition for LEGO BOOST is to fulfill that wish. Once children build a LEGO creation, we give them simple coding tools to 'boost' their models by adding personality," said Simon Kent, design lead for LEGO Group. "We want children to first and foremost have a fun and limitless play experience, adding the coding opportunity is the means to get there."
Coding Brings Your Toy to Life
LEGO BOOST introduces children to coding through a free downloadable app that contains the guidance, building instructions and simple coding commands to bring to life five LEGO creations, one at a time. Much like building with LEGO bricks, children build behaviors and actions by linking digital coding blocks in an easy-to-understand horizontal layout. To further personify the experience, LEGO BOOST lets children add voice recordings to their creations, adding personality without requiring spelling and typing. The app also includes more than 60 activities designed to inspire additional building, coding and play.
Creative Canvas Lets You Boost Any LEGO Creation
To further inspire creative building and coding, the LEGO BOOST app includes a "creative canvas" that includes basic building instructions for three simple base models that children can use to customize their own LEGO creations. The three bases available at launch include: a walking base for making animals like a dragon or a pony, a driving base for building vehicles like a dune buggy or rover, and an entrance base so that children can make their own castle, fort, or even a futuristic space station. Once children are comfortable with building and coding the various LEGO BOOST models, they can use the kit to "boost" any LEGO creation – from LEGO CITY and LEGO  Friends to LEGO NINJAGO and The LEGO BATMAN Movie.
LEGO® BOOST Includes:
Hardware
3 BOOST Bricks:

Move Hub with built-in tilt sensor
Combination color & distance sensor
Interactive motor

843 LEGO elements
Playmat, calibrated to the app, designed to facilitate mini challenges to practice simple coding trials
LEGO BOOST App
Free, downloadable app is iOS and Android tablet compatible
LEGO BOOST uses 6 AAA batteries. Alkaline batteries are recommended, but rechargeable batteries can be used, though may result in weaker power output.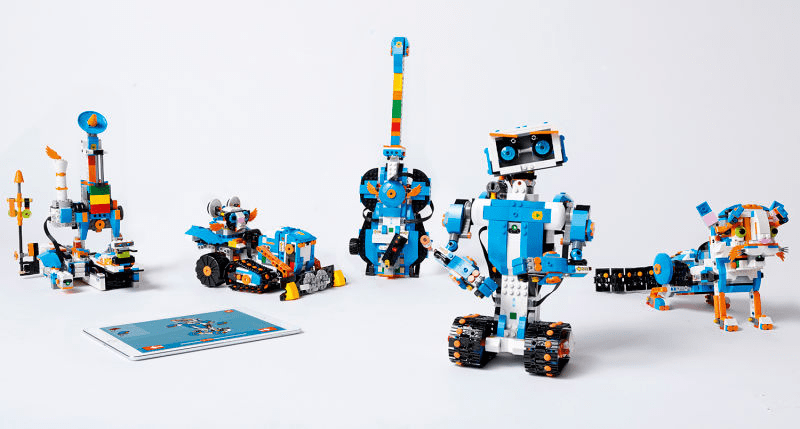 Quick Overview
Includes over 840 LEGO® pieces, plus a LEGO Move Hub, Interactive Motor and a Color & Distance Sensor.
Move Hub features Bluetooth Low Energy (BLE) connectivity, two encoded motors, activation button, internal tilt sensor and a light.
Interactive Motor is an encoded motor.
Color & Distance Sensor detects distance, motion and color, and can also function as a light.
Check out the cool white, orange and blue color scheme.
Rotate Vernie's head to activate its shoulder-mounted spring-loaded shooter.
Build the M.T.R.4 (Multi-Tooled Rover 4) and try out the different tool and customization attachments to prepare the vehicle for an array of exciting activities.
Learn how to play a song and rock out with the Guitar4000.
Look after your own pet with Frankie the Cat. Be sure to feed it the right food—or it might get upset!
Construct, code and operate the AutoBuilder to produce real miniature LEGO® models.
Build and code robots and models, and complete exciting activities with the playmat and intuitive LEGO® BOOST app, available for iOS and Android tablet devices.
Easy-to-use intuitive software with icon-based drag-and-drop coding interface.
Building instructions for all 5 models are included with the free LEGO® BOOST app.
This product requires batteries (not included). Please refer to the product packaging for type and quantity.
Vernie the robot stands over 10" (27cm) tall.
M.T.R.4 (Multi-Tooled Rover 4) measures over 4" (12cm) high, 9" (23cm) long and 5" (14cm) wide.
Guitar4000 measures over 1" (5cm) high, 16" (42cm) long and 5" (15cm) wide.
Frankie the Cat stands over 6" (17cm) tall.
The AutoBuilder measures over 10" (27cm) high, 7" (19cm) long and 6" (16cm) wide.
LEGO BOOST will be available at most stores and online shopping sites where toys are sold, through select consumer electronics retailers, and at LEGO Stores and shop.LEGO.com in the second half of 2017 and will have a suggested retail price of $159.99 USD, €159.99 (EUR) and $199.99 (CAD). For more information, visit www.LEGO.com/BOOST.
About the LEGO Group
The LEGO Group is a privately held, family-owned company with headquarters in Billund, Denmark, and main offices in Enfield, USA, London, UK., Shanghai, China, and Singapore. Founded in 1932 by Ole Kirk Kristiansen, and based on the iconic LEGO® brick, it is one of the world's leading manufacturers of play materials. Guided by the company spirit: "Only the best is good enough", the company is committed to the development of children and aims to inspire and develop the builders of tomorrow through creative play and learning. LEGO products are sold worldwide and can be virtually explored at www.LEGO.com.