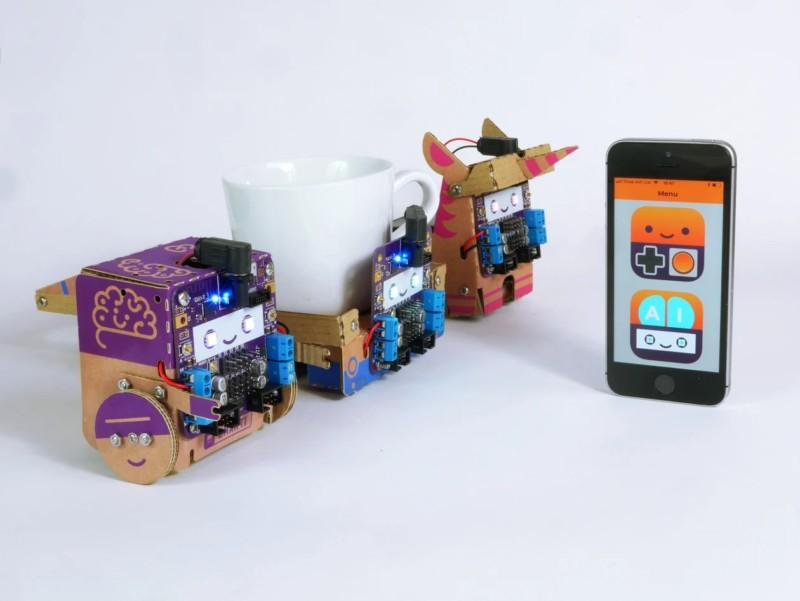 London, England – June 26th 2018 – The Crafty Robot today launches its new robot kit Smartibot which is aimed at letting users get hands-on experience with A.I. and get creative through building their own robot out of anything, even a potato. Created by product designer Ross Atkin, who is part of a team of inventors in the BBC's flagship technology program 'The Big Life Fix', Smartobots are available for pre-order on Kickstarter from £30 ($40).
https://www.kickstarter.com/projects/460355237/338515758?ref=1k04h4&token=994114b3
Smartibot takes The Crafty Robot's 'build a robot out of anything' ethos and adds the latest A.I. technology and smartphone connectivity. This allows you to build robots that can recognise and respond to objects they can see such as people, animals and vehicles, or be driven around the home and office using your smartphone as a remote control.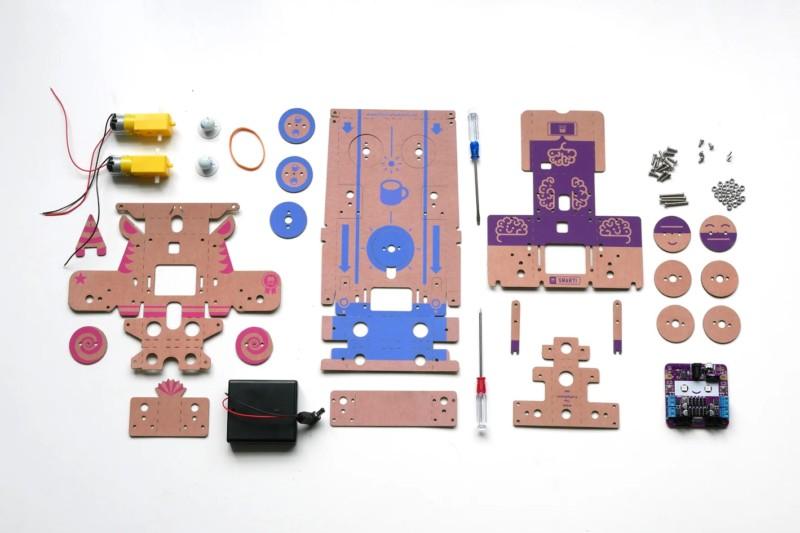 Smartibot comes with cleverly designed cardboard parts, and can be re-used to easily create new robots out of almost anything from porcelain to parsnips. The first three cardboard robot designs include;
A.I. Bot:

The fun robot that can chase you, your pets or toy vehicles around the room.

Teabot:

Which can carry two full drinks around the room, giving you a fun way to deliver your favourite person their beverage of choice.

Unicorn:

It's a freakin' Unicorn!
Working with two groups of London-based craftspeople who use traditional processes, Smartibot has grown from a simple robot to something more. Artists at Turning Earth Studios have been able to craft robots using various clay and ceramic techniques whilst regulars at Wild and Woolly Yarn Shop have found knitting a series of robots was more their style. In an East London Makerspace, Machines Room, Smartibot robots have been made using the less traditional materials including potatoes and other vegetables in order to pit them against each other in a race and arena combat in the inaugural 'Botato Wars'.
"I build technology for a living and I know that the best way to avoid being replaced by a robot is to be the person making the robot" explained Ross Atkin. "We believe building your own robot should be affordable, easy to understand and exciting for everyone. Because of this we created Smartibot in order to allow everyone the opportunity to experiment with the latest A.I. technology in a fun and inventive way."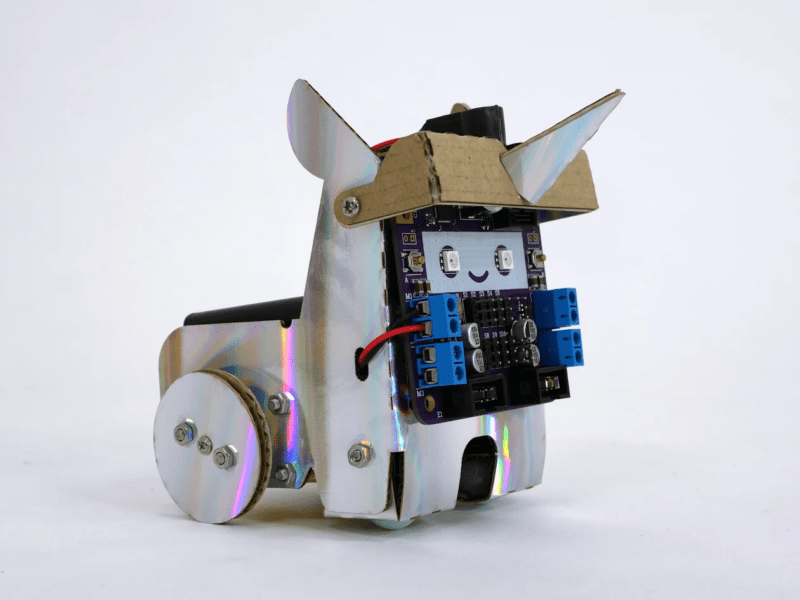 Unlike most education technology products, Smartibot allows you to learn all of the disciplines required to create new inventions, from coding and machine learning, to mechanical design and development through iteration.
Akram Hussein, Smartibot software lead, said  "What I love about Smartibot is it allows me share my love of technology and machine learning with my young nephews in a way that is both fun but educational. I'm hopefully they will be excited to pursue STEM careers and believe Smartibot is just the right level to get them started in learning how robots and programming work."
About The Crafty Robot
The Crafty Robot is a technology education brand, founded by Ross Atkin that has manufactured and sold cardboard robots since 2015 when it was successfully Kickstarted and delivered to over 1,600 backers.
Ross, a London based designer and engineer specialising in internet of things and smart city products, and is part of a team of eight inventors who create one off pieces of technology to solve problems for disabled individuals in the primetime BBC2 TV program 'The Big Life Fix'.
The Crafty Robot is focused on allowing people to get creative with technology in the most fun and accessible ways possible.