Technology has become an integral part of our lives, but just a small number of people on the planet actually have the tools, access, or knowledge to create new technology. CircuitMess is here to change that with the STEM Box .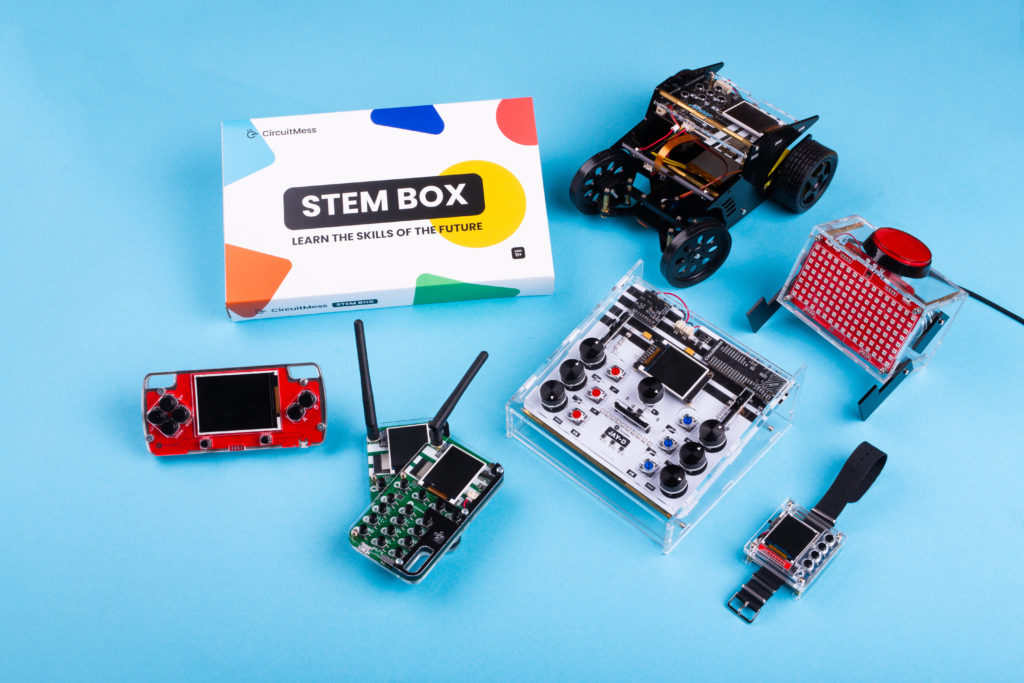 CircuitMess STEM Box is a unique learning experience that will teach you the skills of the future. Autonomous driving, Sound synthesis, Voice Recognition, Wireless communication, Gaming, and Machine learning – these are just some of the topics you'll learn about with STEM Box.  Every three months, you'll get a new interesting product based on a different topic delivered at your doorstep.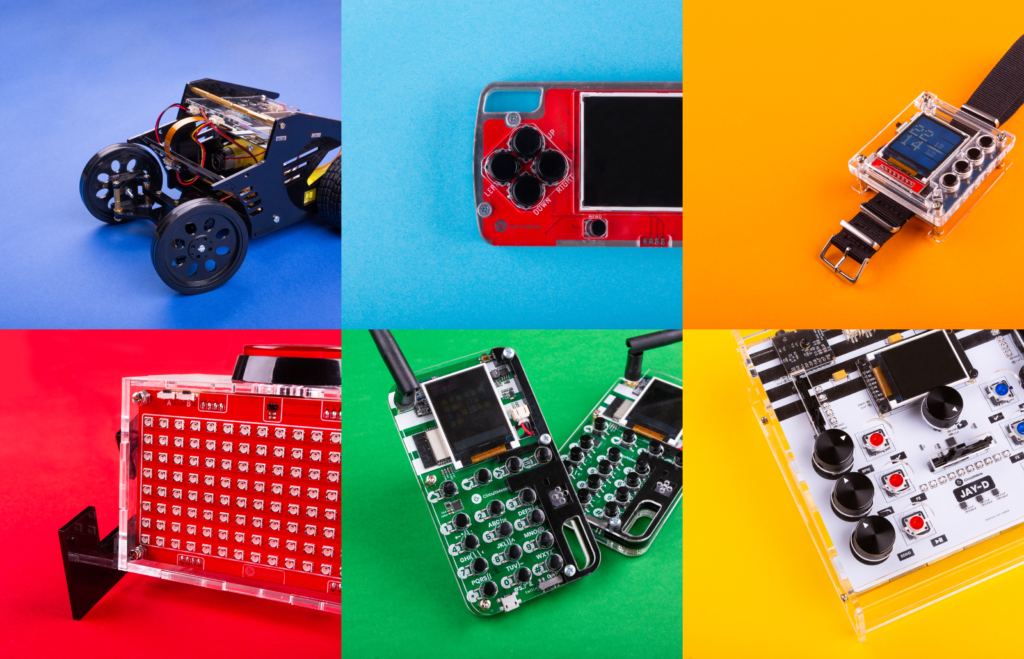 CircuitMess announced the following 6 products that will be a part of the STEM Box:
● Spencer – a codeable DIY voice assistant similar to Amazon Alexa that will show you the technology behind speech recognition and AI
● Jay-D – a DJ Mixtable that will teach you how sound synthesis works
● Wheelson – a DIY robot car that will show you how autonomous vehicles work
● ByteBoi – a build-it-yourself game console that will explain what video game engineering is and how microcomputers work
● Chatter – CircuitMess's unique communication devices that will teach you about wireless communication
● Clockstar – a machine-learning -powered smartwatch
STEM Box's Kickstarter campaign is launching on Monday, June 29th 2020 with a goal of 15.000,00 USD  The estimated delivery date for the first STEM Box is November 2020. (Just in time for Christmas!)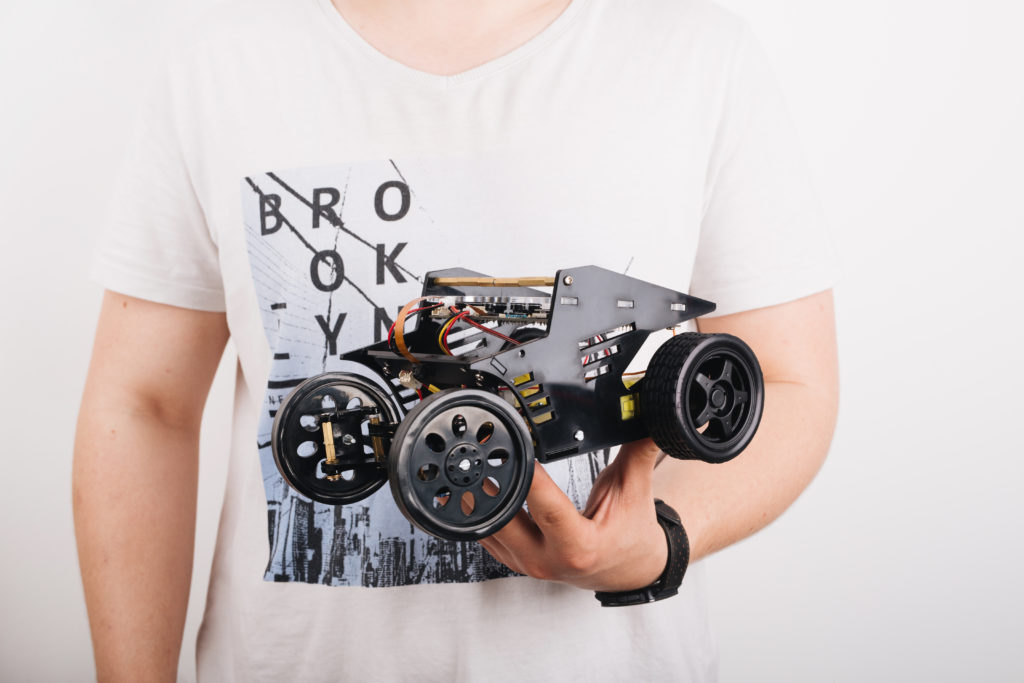 Third Kickstarter project for a Croatian ed-tech startup
This is CircuitMess's third crowdfunding campaign, following two very successful ones. 
CircuitMess started with a Kickstarter campaign for MAKERbuino – a DIY game console. The first campaign raised more than $100,000, followed by a Kickstarter for MAKERphone – a DIY mobile phone that raised more than $300,000 in 2018. 
Since then, CircuitMess has delivered more than 15,000 devices to customers all around the globe.
"We've figured out that our customers really like our work and want to learn even more. That's why we decided to create the STEM Box. I am really proud of our Trustpilot page where we invite all of our customers to post honest and unfiltered reviews", says Albert Gajšak, the CEO of CircuitMess.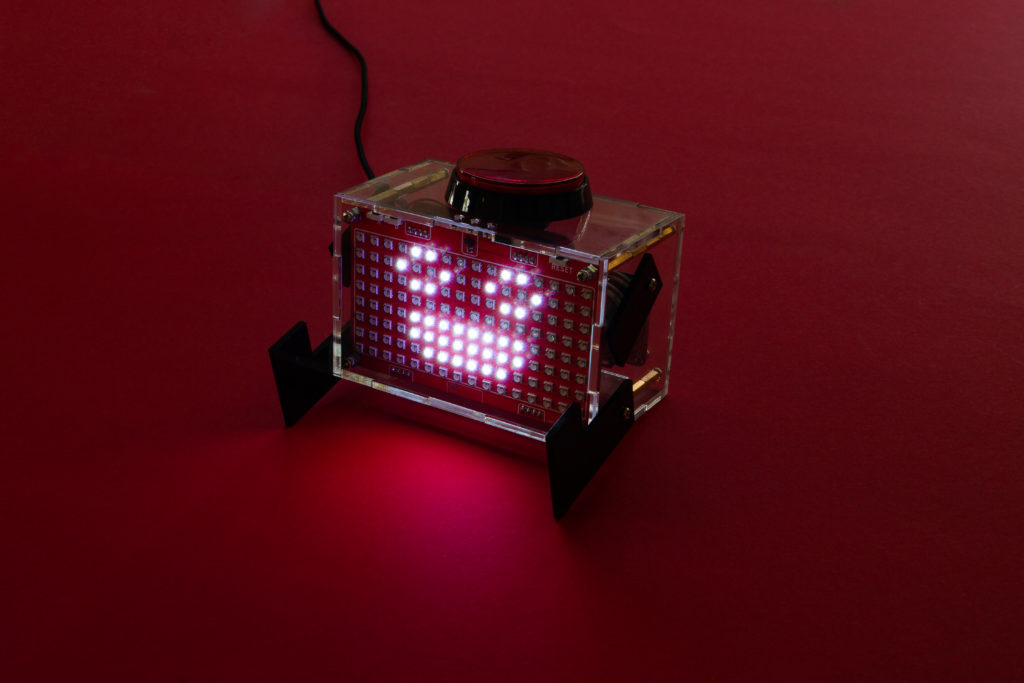 About CircuitMess
CircuitMess is a technology startup founded in Karlovac, Croatia in 2017 by Albert Gajšak and Tomislav Car after a successful Kickstarter campaign for MAKERbuino. 
Currently, CircuitMess is employing 15 young ambitious people and have recently moved to a new office in Croatia's capital, Zagreb, in search for more smart people that will help them create new electronic products and bring technology to the crowd in a fun and interesting way.