2020-08-05 15:48:32 – Minato City – (PR Distribution™)
Japanese hardware startup "Vanguard Industries, Inc." launches its newly developed AI Pet Robot that is not only soft and cuddly and interactive, but learns and evolves like a real pet.
Tokyo based Vanguard Industries, Inc (CEO: Masahiko Yamanaka) will launch a Kickstarter campaign on August 5th, 8:00pm (Japan Time) for its advanced AI Pet Robot MOFLIN that realizes an ambitious concept of creating a soft and lovable AI pet robot that can interact with its owner and evolve like a living animal. It can thus give you the satisfaction of living with a pet that has its own unique personality cultivated by its interaction with you and its living environment.
Supporters of the campaign can make advanced purchases of MOFLIN. The campaign targets consumers in the US, Canada, the EU, and Japan. The funds raised through this campaign will be used for further product development, manufacturing, delivery, and preparation for entering the consumer market.
Delivery of MOFLIN to supporters will start in Spring of 2021.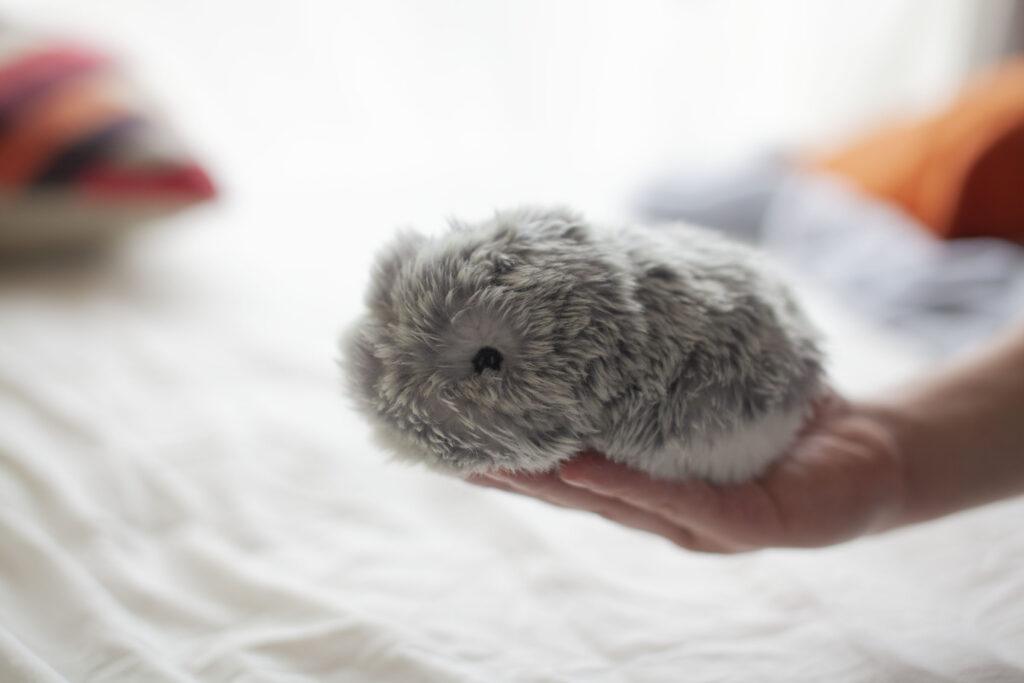 What is MOFLIN
MOFLIN was created from an entirely new and ambitious concept of a having a soft lovable pet robot with advanced Artificial Intelligence (AI) that enables it to learn, evolve, interact, and create its own unique personality like that of a living pet. It has a soft warm fur coat, makes lovable sounds and adorable movements that will make you want to love it forever. We took a nature inspired approach and developed a unique algorithm that allows MOFLIN to learn and grow by constantly using its interactions to determine patterns and evaluate its surroundings from its sensors. MOFLIN will choose from an infinite number of mobile and sound pattern combinations to respond and express its feelings. To put it in simple terms, it's like you're interacting with a living pet. MOFLIN offers a simple user experience that can be enjoyed by a wide range of ages and provide a lovable partner to your everyday life.
In November 2011 Vanguard Industries presented for the first time, the MOFLIN concept, at the Web Summit 2019 that took place in Lisbon, Portugal. Web Summit is one of the world's largest technology conferences and the live demonstration of the MOFLIN prototype received raving feedback from industry professionals. Through the success of this Kickstarter campaign, we plan on developing MOFLIN even further.
Also, in parallel with this Kickstarter campaign, we will be exhibiting MOFLIN at the b8ta Tokyo – Yurakucho store in Tokyo, the first experiential store in Japan for b8ta. If you are ever in the area, please come and interact with MOFLIN in person.
Kickstarter Campaign Details
Campaign Period: August 5th, 2020 – September 20th, 2020
Campaign days: 50 days
Funding Goal: 2,000,000 Yen (Approx. $US 19,000)
Funding Model: All or Nothing
Kickstarter Campaign Page: https://www.kickstarter.com/projects/vanguardindustries/moflin-an-ai-pet-robot-with-emotional-capabilities/

b8ta Tokyo – Yurakucho Store Details
Name: b8ta Tokyo – Yurakucho
Address: 1st Floor, Yuracho Denki Building, 1-7-1, Yurakucho, Chiyoda-Ku, Tokyo, Japan
Business Hours: 11:00 – 19:30 (7 days a week)
URL: https://b8ta.jp/
Vanguard Industries, Inc.
Established in June, 2016, Vanguard Industries is a hardware startup that work mainly with Industry-Government-Acadamia open innovation projects. It specializes in the engineering, production, and market entry of innovative products created by partnerships between the R&D departments of large Japanese firms, small and medium sized manufacturing companies, and Universities. Our mission is to create innovation that contributes to the advancement of the Japanese manufacturing industry.