Necessity is the mother of invention. Currently, we have to protect ourselves and our fellow human beings. Masks help with this. But how can we make dispensing safer and easier? Creative minds and tinkerers from igus have designed a contactless mask dispenser. A Delta robot from igus is used together with the igus Robot Control. In addition, a D1 motor controller is used to drive a linear axis.

The Low Cost Automation mask dispenser now receives visitors at igus and distributes respiratory masks at the push of a button.
Delta Robot – Pre-Assembled, with Control Unit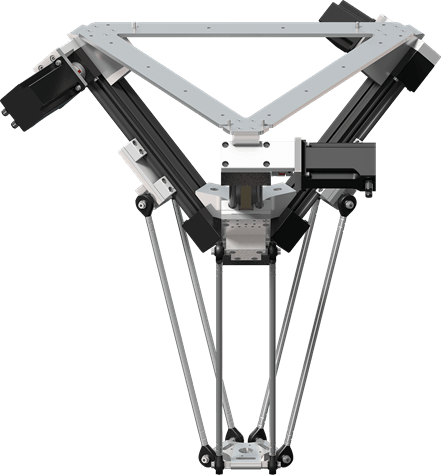 Based on a modular system, users can choose between a compact self-assembly modular kit or pre-assembled in a transport frame. Now new with calibrating pin for easy positioning at the zero point. It is directly fixed to the mounting hub and simplifies the initial calibration process. The cable clip for the delta robot was developed for the secure guidance of lines, e.g. individual pneumatic hoses, along the coupling joint. Easy to fit, lightweight.
For more details, visit: https://rbtx.com/en/components/robots/delta-robot-pre-assembled-with-control-unit-working-area-diameter-660-mm-0053