In this video you can see, only slightly accelerated, how quickly the Rotrics DexArm robot arm can be connected, set up and put into operation. For a first test, I let the robot arm draw my RobotsBlog logo.
Beforehand, I installed the latest firmware and software, as well as got to grips with the TouchPanel and tested its function. If you factor out this time, it takes no more than five minutes from unpacking to the first use of the robot arm.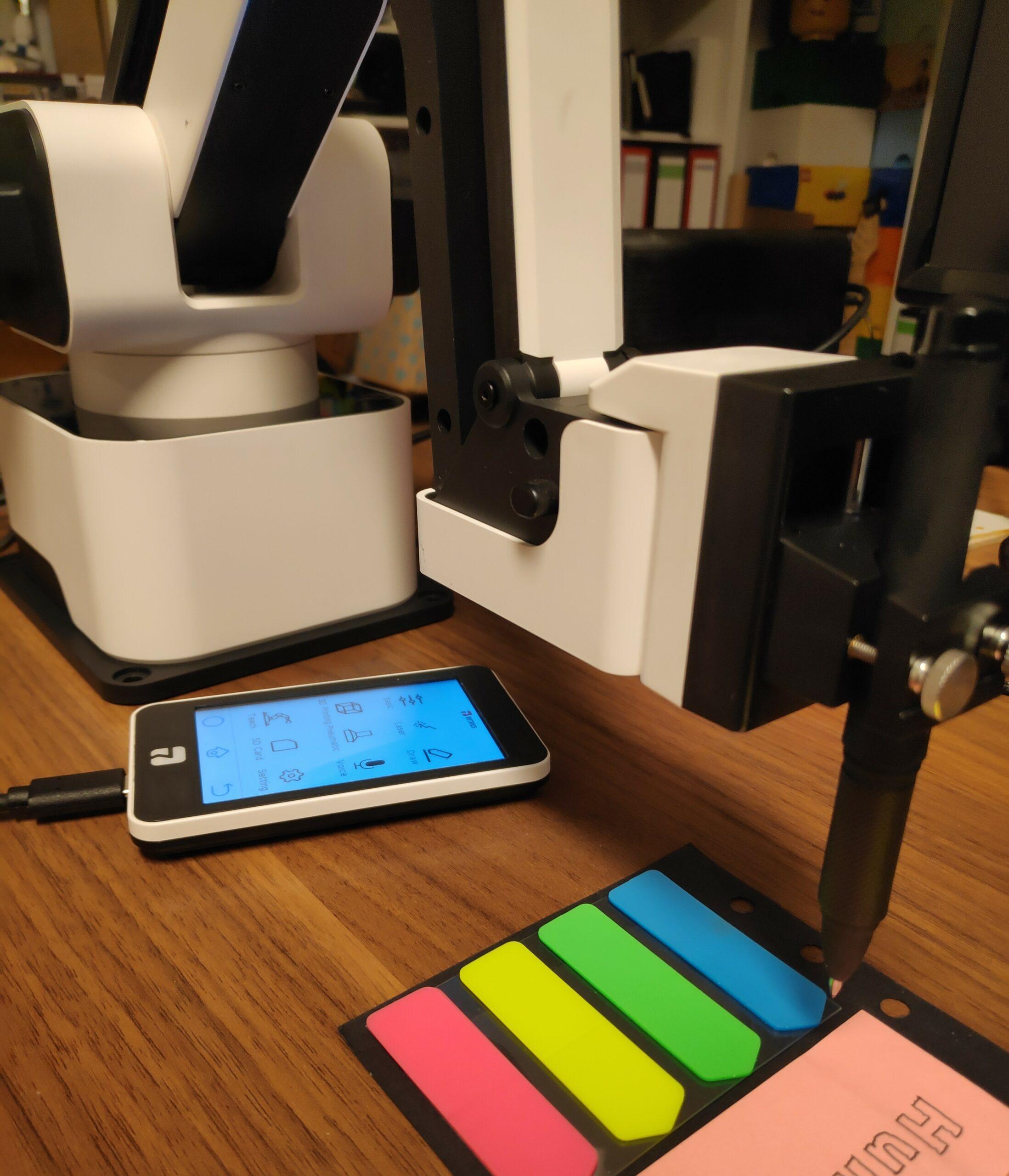 If one forgoes the connection to the computer or the use of one's own logo for testing purposes, the robot arm can be set up completely via the touch panel and tried out directly. This way, one could start even faster with the Rotrics DexArm and does not even need a computer.