Robot's Smartest Developer Platform, Now with ROS 2 and Python Support
BEDFORD, Mass., April 5, 2022 /PRNewswire/ — iRobot Corp. (NASDAQ: IRBT), a leader in consumer robots, today is expanding its educational product lineup with the launch of the Create® 3 educational robot – the company's most capable developer platform to date. Based on the Roomba® i3 Series robot vacuum platform, Create 3 provides educators and advanced makers with a reliable, out of the box alternative to costly and labor-intensive robotics kits that require assembly and testing. Instead of cleaning people's homes,1 the robot is designed to promote higher-level exploration for those seeking to advance their education or career in robotics.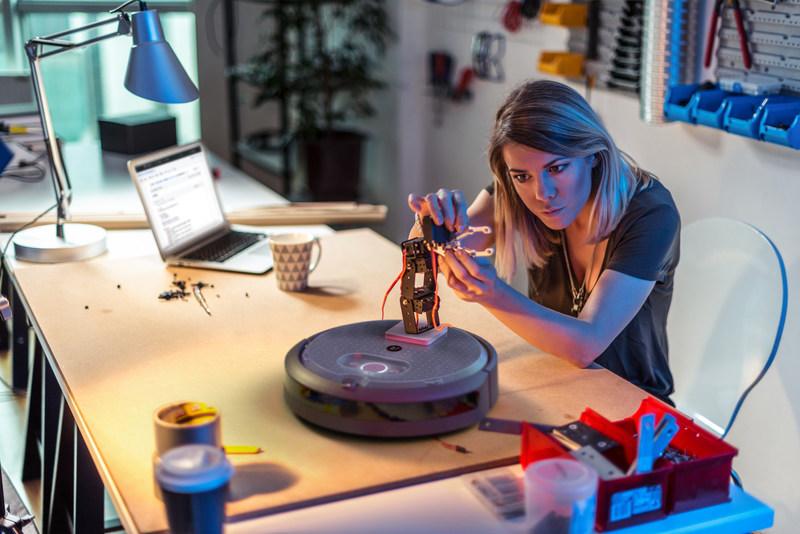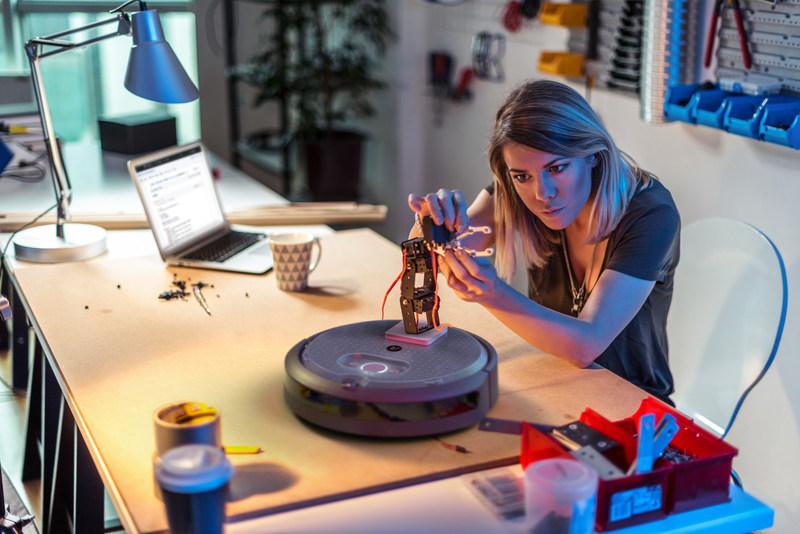 The launch of Create 3 coincides with National Robotics Week, which began April 2 and runs through April 10, 2022. National Robotics Week, founded and organized by iRobot, is a time to inspire students about robotics and STEM-related fields, and to share the excitement of robotics with audiences of all ages through a range of in-person and virtual events.
"iRobot is committed to delivering STEM tools to all levels of the educational community, empowering the next generation of engineers, scientists and enthusiasts to do more," said Colin Angle, chairman and CEO of iRobot. "The advanced capabilities we've made available on Create 3 enable higher-level students, educators and developers to be in the driver's seat of robotics exploration, allowing them to one day discover new ways for robots to benefit society."
With ROS 2 support, forget about building the platform, and focus on your application:
The next generation of iRobot's affordable and trusted all-in-one mobile robot development platform, Create 3 brings a variety of new functionalities to users, including compatibility with ROS 2, an industry-standard software for roboticists worldwide. Robots require many different components, such as actuators, sensors and control systems, to communicate with each other in order to work. ROS 2 enables this communication, allowing students to speed up the development of their project by focusing more on their core application rather than the platform itself. Learning ROS 2 also gives students valuable experience that many companies are seeking from robotics developers.
Expand your coding skills even further with Python support:
iRobot also released a Python Web Playground for its iRobot Root® and Create 3 educational robots, providing a bridge for beginners to begin learning more advanced programming skills outside of the iRobot Coding App. Python, a commonly used coding language, enables users to broaden the complexity of projects that they work on. The iRobot Education Python Web Playground allows advanced learners and educators to program the iRobot Root and Create 3 educational robots with a common library written in Python. This provides users with a pathway to learn a new coding language, opening the door to further innovation and career development.
With more smarts, Create 3 lets you do more:
As a connected robot, Create 3 comes equipped with Wi-Fi, Ethernet-over-USB host, and Bluetooth. Create 3 is also equipped with a suite of intelligent technology, including an inertial measurement unit (IMU), optical floor tracking sensor, wheel encoders, and infrared sensors for autonomous localization, navigation, and telepresence applications. Additionally, the robot includes cliff, bump and slip detection, along with LED lights and a speaker.
A 3D simulation of Create 3 is also available using Ignition Gazebo for increased access to robotics education and research.
Create 3 Pricing and Availability
Create 3 is available immediately in the US and Canada for $299 USD and $399 CAD. It will be available in EMEA through authorized distributors in the coming months. Additional details can be found at https://edu.irobot.com/what-we-offer/create3.
iRobot Education Python Web Playground Availability
The iRobot Education Python Web Playground can be accessed in-browser at python.irobot.com.