Inspired by Nature, Crafted by You
Are you ready to add a little spark of creativity and innovation to your life? Look no further than Cherry Tart – the first crafty sound-activated, bio-inspired building block kit for kids and adults. We believe that learning and fun should go hand in hand. And with Cherry Tart, that's exactly what you'll get.
Introduction
The Cherry Tart crafty series are designed to spark creativity and imagination with a hands-on STEM robot kit for future innovators. A combination of colorful LEGO-compatible building blocks with customizable skins creates a joyful and creative challenge for kids & adults. This kit provides nature's beauty, enjoyment of design and building, and art. Cherry Tart crafty kit is a LEGO®-compatible and coverable building block that offers an innovative sound activation method to make your nature-inspired projects interactive and livelier.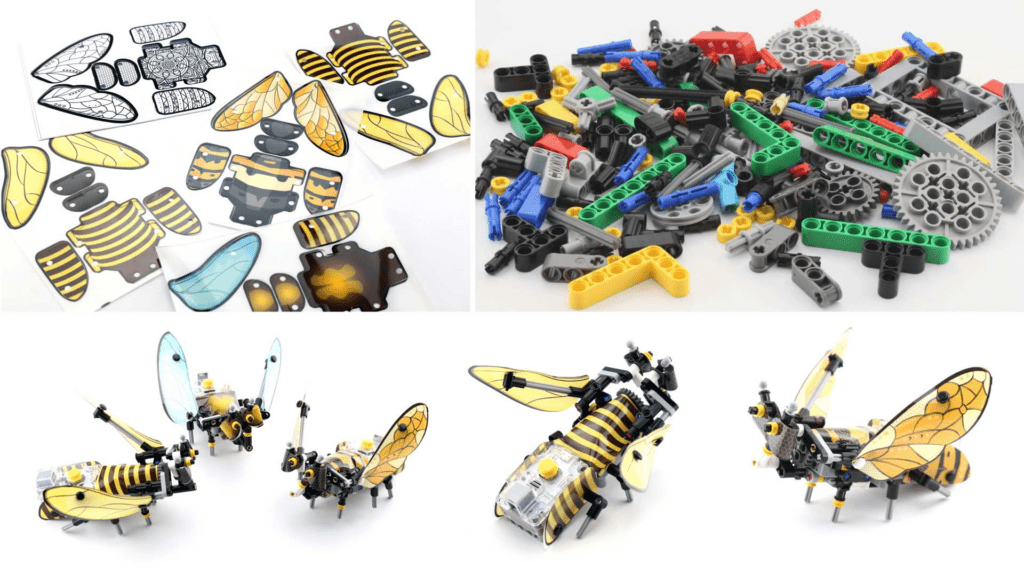 With this kit, you can create your own interactive, nature-inspired projects that come to life through sound activation. Whether you're a seasoned robot builder or just starting out, Cherry Tart offers something for everyone.
Crafty robot kit benefits
The Cherry Tart crafty kit is not only LEGO®-compatible but also coverable with a wide range of foldable and customizable skins that allow for personal expression. You can cover your model with printed skins or paint and decorate your own skin. The result is an elegant conversation piece that's a tasteful addition to any home, or maybe just to impress your friends and family.
What you can build?
With Cherry Tart, you can create your own robot designs and program them to move, react to their environment, and even play games. The robot kit is easy to assemble and can be customized with your own crafts and materials, making it a great way to learn about robotics and unleash your creativity. Kids & adults can build sound-activated creatures. It actively involves the kids and encourages them to take physical action. Build the main model using LEGO-compatible building blocks. Select your favorite skin or paint your customized skin, take it out from the printed skin sheet, and snap them on your model. Turn the Cherry Core ON and select your desired mode. Surprised! The model comes to life. Change your model skin and try another one.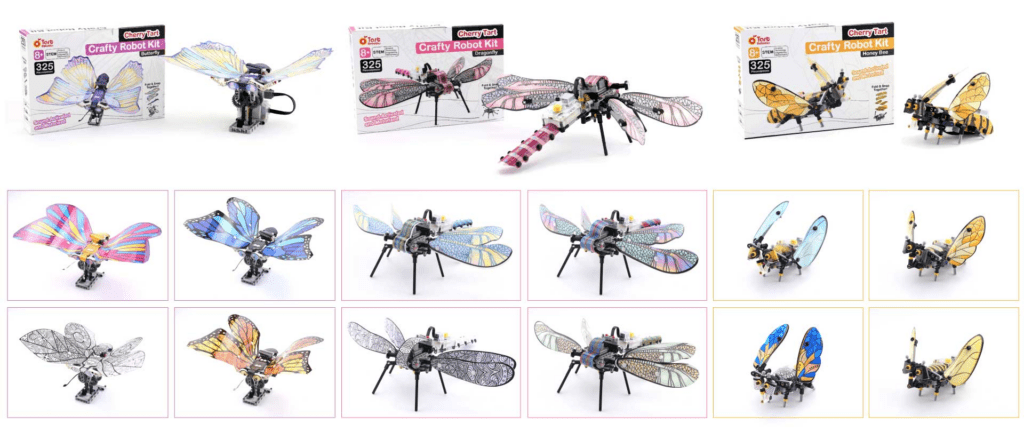 What's Included?
Cherry Tart teaches kids and adults about robotics in a fun and engaging way. The kit includes everything you need to build your own robot and bring it to life, including a Cherry Core sound-activated microcontroller with a built-in rechargeable battery, a motor, LEGO®-compatible building blocks, and different printed and customizable skins.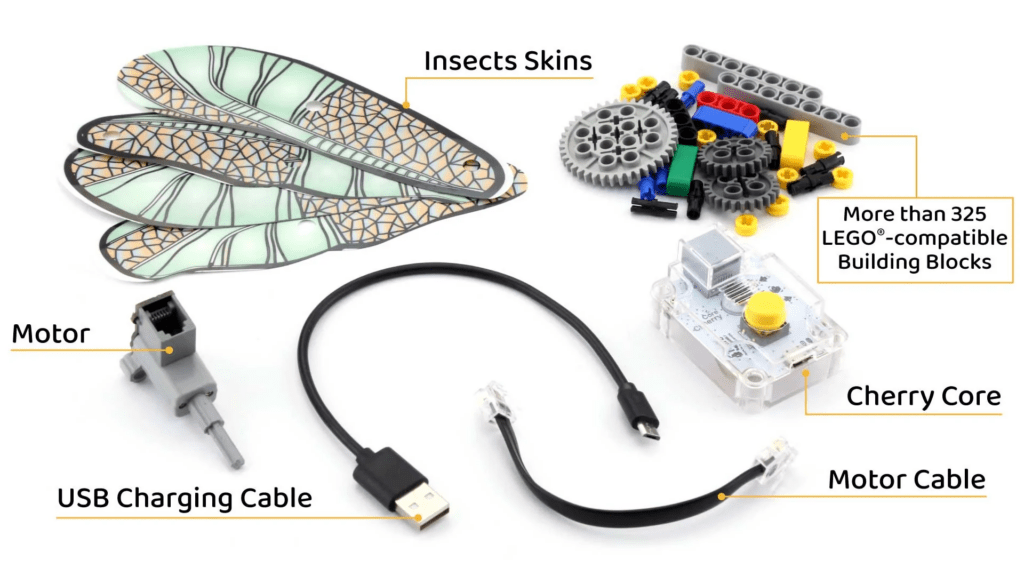 Coming soon on Kickstarter
After running two successful Kickstarter campaigns, Cherry Tart is back with a new, amazing, affordable product. Back the Kickstarter campaign and be one of the first to get your hands on the Cherry Tart crafty series. This is a great opportunity to support an innovative, educational, and fun product that will spark your creativity and imagination. Let's build something amazing together!