On May 14, 2015, Robolink, Inc is launching a campaign on Kickstarter for Rokit
Smart, an innovative and affordable robot kit that teaches kids how to program and
build robots in as little as one hour. With Rokit Smart, kids as young as 8 years old
can program these robots to autonomously follow a track, be controlled by remote
and many other exciting tasks. Rokit Smart includes instructions to build twelve
different robots, but the only limit to what kids can build with this kit is their
imagination. Until now, there has never been a robotics kit with so many potential
options for such a low price point. Rokit Smart will bring the excitement of robotics
to kids who never before considered the idea that they could build and program
their own robot.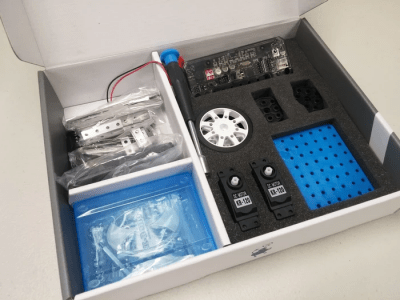 Thousands of elementary school students across Southern California have tested
prototypes for Rokit Smart and they have all been amazed at how easy it is to build
and program their own robot. "When I see how much fun kids are having as the
robot they just built dribbles a ball or navigates a maze, it always brings a huge
smile to my face," says Hansol Hong, Robolink's CEO. Discovering how the
motors, sensors, linkages and software of a robot interact with each other has
proven to be a fantastic way of introducing young students to science, technology,
engineering and mathematics, also known as STEM education.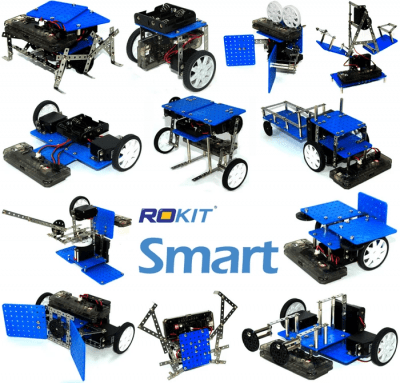 After building and programming the out-of-the-box robots, kids will be able to apply
what they learned and make their own robot. Rokit Smart is compatible with
Arduino, a programming language designed for robots that they can download for
free. "Learning to program our robots is a perfect stepping stone into languages like
C and C++. That's going to be an incredibly valuable skill as these kids get older,"
says Hong.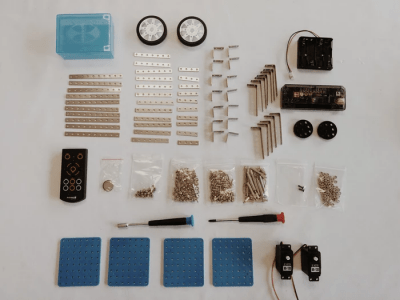 The Kickstarter campaign for Rokit Smart has a goal of $50,000 by June 16th. The
money will pay for the manufacturing of the first run of Rokit Smarts. The first 100
backers will have the opportunity to secure a Rokit Smart for $99, a savings of 32%
off of the retail price.
For more information, visit the Kickstarter page here.
The Robolink community has already posted some very helpful resources for robot
builders at robolink.com/community.