BuWizz is a high performance LEGO® compatible remote control system and battery, seeking to raise $50,000 on Kickstarter. Why we made BuWizz? The original LEGO® Power Functions control system allows lesser speed, power and agility than users would like to have for their models. Created as an enhancement to the existing LEGO® remote control system, BuWizz is better than anything available on the market until now. Paired over Bluetooth with an iOS or Android device, BuWizz brick is made to control the motors and lights of LEGO® Trains and LEGO Technic models. Besides motors to power movement, BuWizz users will be able to add light effects and other special functions to their models.
While one BuWizz brick can control up to four motors or lights, several bricks can be controlled in parallel, from either one or more smart devices. Users can control a huge model with 8, 12 or even more motors and lights. It's perfect for having fun, like racing against each other using several cars. One BuWizz brick inside the model replaces 3 LEGO components: a battery box and two infrared receivers, while only occupying the space of two receivers.
Connected inside a LEGO model or train, BuWizz brick offers precise control and provides eight times more power than existing solutions. It operates in three speed modes, pushing any LEGO model to it's limits in "Fast" mode. Until now, LEGO models were mostly limited to indoor use. With BuWizz they come alive, zoom around two times faster and are ready to defeat the most difficult outdoor terrains.
In a later announced stretch goal, BuWizz team will offer "Ludicrous" mode, the next generation of speed and power levels, which will dwarf even the currently highest-performance "Fast" mode.
Users will be able to write their own Apps to control BuWizz and integrate BuWizz into platforms of their choice, the communication protocol will be open.
The reason for success is design and clever engineering solutions, which made BuWizz powerful and simple to use. Several benefits of BuWizz are due to the embedded Li-ion battery, which provides power for hours of fun. BuWizz can be recharged with any Micro-USB charger. The App will alert users when power is running low. For extended play time, BuWizz can also be charged on the go, with a standard Powerbank charger.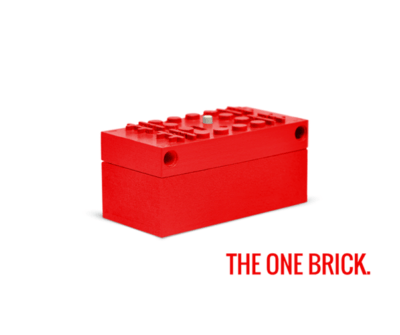 The price of single brick will be $119. And shipping will begin in November.
WEBSITE – www.buwizz.com
THE KICKSTARTER CAMPAIGN  –
https://www.kickstarter.com/projects/973645257/789115000?token=eafeb608