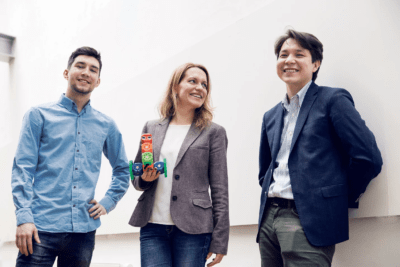 Vienna, Austria, Sept. 20, 2016 — The Vienna-based hardware startup Robo Wunderkind, which develops modular programmable robots for young children, announced today a $500,000 funding round with participation from Arkley VC as lead investor, business angel Juergen Habichler, and the Austrian Federal Promotional Bank (AWS). The funding will go into the widening of their retail reach and the expansion into new markets. The plan is to build a worldwide distribution system and to give young customers from everywhere a chance to learn coding and robotics in a fun and simple way.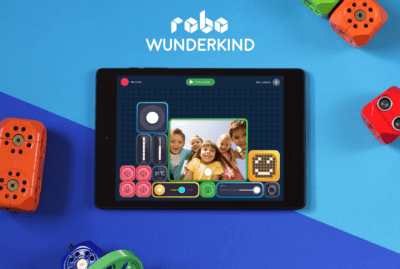 The startup already raised $250,000 from backers from 58 countries on Kickstarter in October 2015 and by now collaborated with more than 50 schools around the globe to bring Robo Wunderkind to the classroom. Its vision is to revolutionize the way children interact with technologies through developing educational hardware and software products.
Piotr Wasowski, Managing Partner of Arkley VC:
"I expect Robo Wunderkind to transform how our kids interact with technology. Even very young children will be able to learn the basic principles of programming, which are vital for their future careers and for understanding the world around them."
Juergen Habichler, Business Angel:
"Robo Wunderkind is the future of education. I have been looking for a long time to find a visionary team, which combines robotics with education. I strongly believe that Robo Wunderkind has the potential to become the education platform for kids, students as well as adults."
Today, the startup is also announcing its new application to remote control electronic devices: the Robo Play App. Its simple programming interface will allow users to easily create personalized virtual dashboards to control the robots they will build with Robo Wunderkind modules, remotely via Bluetooth or Wifi. In the next step, the team is going to make the Robo Play App compatible with other Internet of Things (IoT) devices, such as cameras, lights, motion and light sensors.
Rustem Akishbekov, co-founder and CEO at Robo Wunderkind:
"In the beginning, we wanted to create an interface that will allow even a 5-year old to control our robotics kit. Eventually, we created a platform that will allow us to expand our target audience and reach older users. With our app, everyone will be able to control their IoT devices with the help of a very intuitive and customizable app. The way our robots prepare young kids for the digital world of the 21st century, our app will open the world of IoT devices to everyone."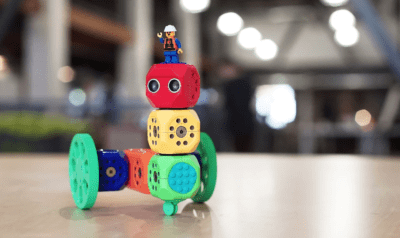 Yuri Levin, Chief Design Officer:
"With the help of our user-friendly and intuitive design, we are making interaction with IoT devices seamless and accessible for the wider audience."
Robo Play App is free and will work on both Android and iOS devices. It will be compatible with all Robo Wunderkind kits, which are already available for pre-orders on their website with shipping planned for later this year.
About Robo Wunderkind
Robo Wunderkind was founded by Rustem Akishbekov, who brought Anna Iarotska and Yuri Levin on board in 2013. The company is based in Vienna, Austria, and maintains an office in Shenzhen, China. In the last three years, the founders have gathered a team of passionate engineers and designers dedicated to the vision of making coding and robotics accessible to everyone. Their first product is an educational robot that syncs with intuitive mobile applications to help children understand the basics of programming. Robo Wunderkind was part of the world's first and largest hardware accelerator HAX in 2014 and Finalist of TechCrunch Disrupt SF Startup Battlefield in 2015.