WIXOM, MI, USA — Kawasaki Robotics' dedication to continuous improvement is evident in their technically  advanced general purpose robot line: the R series. With a history dating back to the mid-1980s, Kawasaki  has continued to refine their general purpose robot arms over time, routinely producing robots with wider working ranges, faster cycle times, longer reach, and increased torque. The release of the RS007N/L models  in 2017 marked the beginning of a new generation of Kawasaki R series and the latest model, the RS013N,  is no exception. By offering a 13 kg payload capacity, a wide working range, small footprint and  IP67-classi ed design, the NEW RS013N sets the industry benchmark for small-to-medium payload robots.  
Industry Leading Speed & Flexibility 
The new robot's design includes a new arm structure, drive system and lighter main unit, which enables  high speeds and a large working area. Its 1,460 mm reach is the largest in its class, allowing for installation  flexibility and use in a wider variety of applications. The RS013N robot also leads its class in speed,  resulting in reduced cycle times and increased productivity.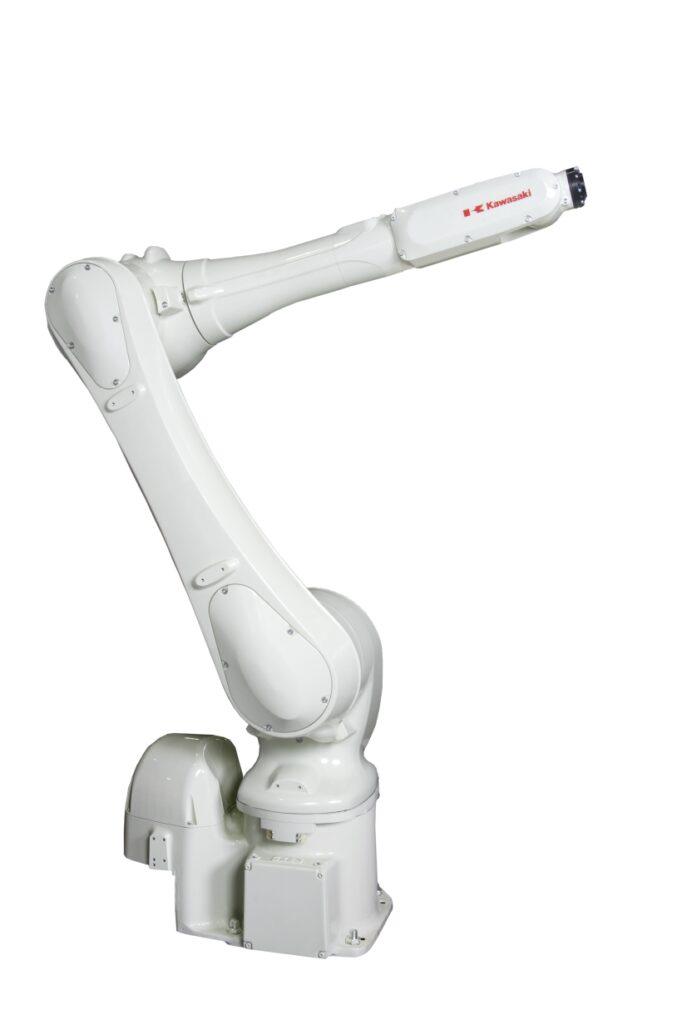 Weiterlesen