NEW YORK, September 25, 2017 (Newswire.com) – Everybot has launched a crowdfunding campaign on Kickstarter to support its revolutionizing dual spin mop robot that cleans automatically and wipes even the fines of dust effectively.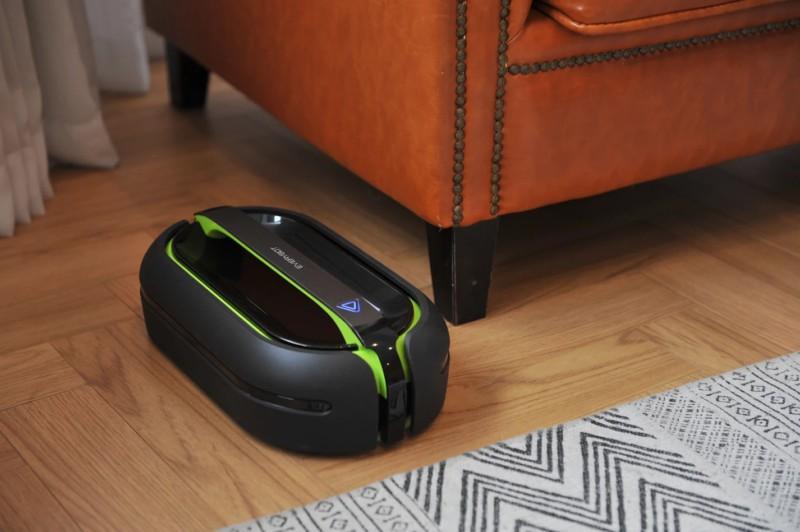 South Korea-based robotics company Everybot, has launched a crowdfunding campaign on Kickstarter in support of its revolutionary self-cleaning robot mop RS700. Designed with automation technology, it's the world's first-ever dual-spin mop robot that can clean up floors at their sparkling best without any human direction. Engineered with built-in multi- directional and multi-axis sensors, the robot is able to detect and avoid obstacles while cleaning to ensure a comprehensive mopping.
The Robot Mop has already earned huge press coverage from esteemed tech outlets like PCWORLD, Gadizmo etc. It has also been awarded by prestigious accolades, including 2016 Plus X Award and 2014 International CES Innovations Design and Engineering Awards.
The crowdfunding campaign set to raise $10,000 as its initial funding goal.
We have got self-cleaning appliances for almost all the cleaning tasks except for mopping. When it comes to cleaning floors, we are still stuck to the traditional hand-held mop that has been in use since our grandmother's time. Not anymore — Everybot RS700 comes to the rescue. It's a groundbreaking self-cleaner robot mop which cleans floors automatically to relieve you of all the hassles of manual cleaning.
Everybot RS700 further assures a seamless wet mop cleanup, courtesy of its automatic water supply mechanism. The company spokesperson also mentioned about its two types of mop head construction. Designed with both diving yarn & microfiber patented mops, the robot mop is able to scrub stain and absorb dust for a comprehensive cleaning of the floor.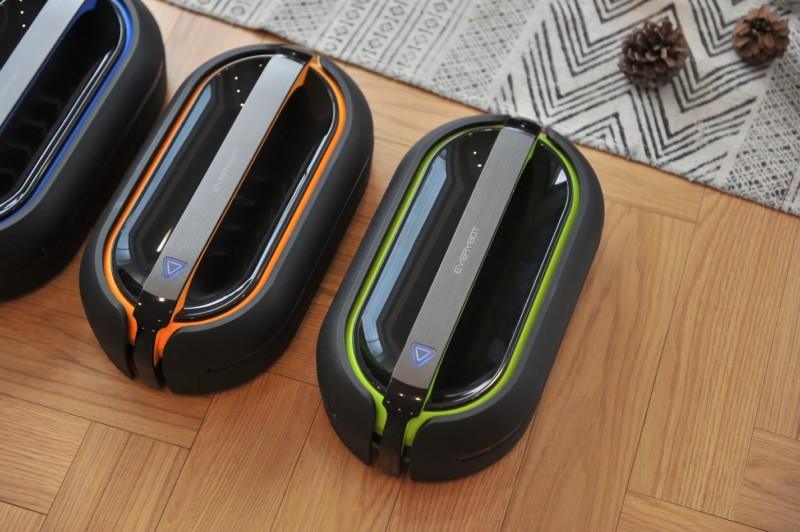 "We have designed the RS700 with multi-directional and multi-axis sensors that enable it to locate & bypass obstacles such as furniture and objects that are left behind. It can even identify & avoid hazards such as floor vents, staircases and drains thanks to its advanced vertical floor sensor."
Everybot RS700 comes with seven different cleaning modes including — auto cleaning, Y Curve super-scrupulous cleaning, corner cleaning, focus cleaning and also manual cleaning with remote control. If you want a speedy cleaning, you can switch to the Turbo mode for 1.2 times faster cleanup. You can even use hand-held mode to clean walls and windows.
"Our robot mop also comes with ESA technology that enables it to come out to a well-lit area after cleaning a dark surface (under your sofa) so that you can find it easily."
Backers will be rewarded with the Everybot RS700, remote control and micro-fiber mop heads at highly discounted prices.
To show your support for the campaign, visit https://www.kickstarter.com/projects/1092379306/everybot-rs700-ultimate-robot-mop- cleaner