Baltimore, Maryland – 2018 Duration 13 minutes, 18 seconds – English
SYNOPSIS
BOOST is a short film about a robot and its journey. It is a story of courage and survival.
A broken robot is thrown away into a vast junkyard. There he befriends another misfit and they work together to escape. Filmed in stop motion format.
DIRECTOR'S STATEMENT
Boost is a story of a tragic friendship in the tradition of The Epic of Gilgamesh. Our film revolves around the faith between friends and the reality that true friendship requires a sacrifice. Our stop motion film follows a broken robot named Boost. After breaking his arm, Boost is determined to be useless by his creators; he is then thrown away into a vast junkyard. There, he meets a fellow misfit in a crash- landed Astronaut. They must find the will to work together to escape the perilous junkyard or they perish separately.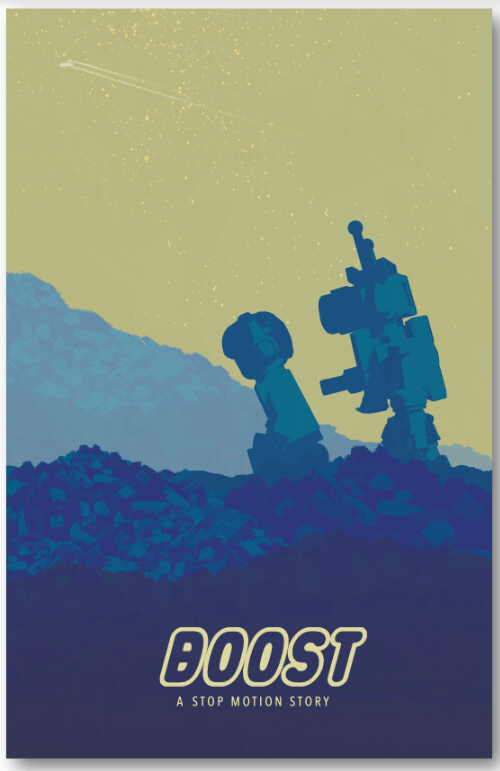 Support it here: https://www.indiegogo.com/projects/boost-a-stop-motion-story-movie-animation#/