Fanhome, a well-known collectors' company, has just released a new line celebrating Optimus Prime, arguably the most recognizable figure in the Transformers franchise. Fans can now get their hands on a wide variety of high-quality building materials and magazines honoring the courageous leader of the Autobots, thanks to this limited-edition collection. Fanhome provides a quality experience for Transformers fans, from a sturdy backpack to a realistic model and the opportunity to construct one's own Optimus Prime. Explore the amazing Fanhome Optimus Prime Collection and all it has to offer.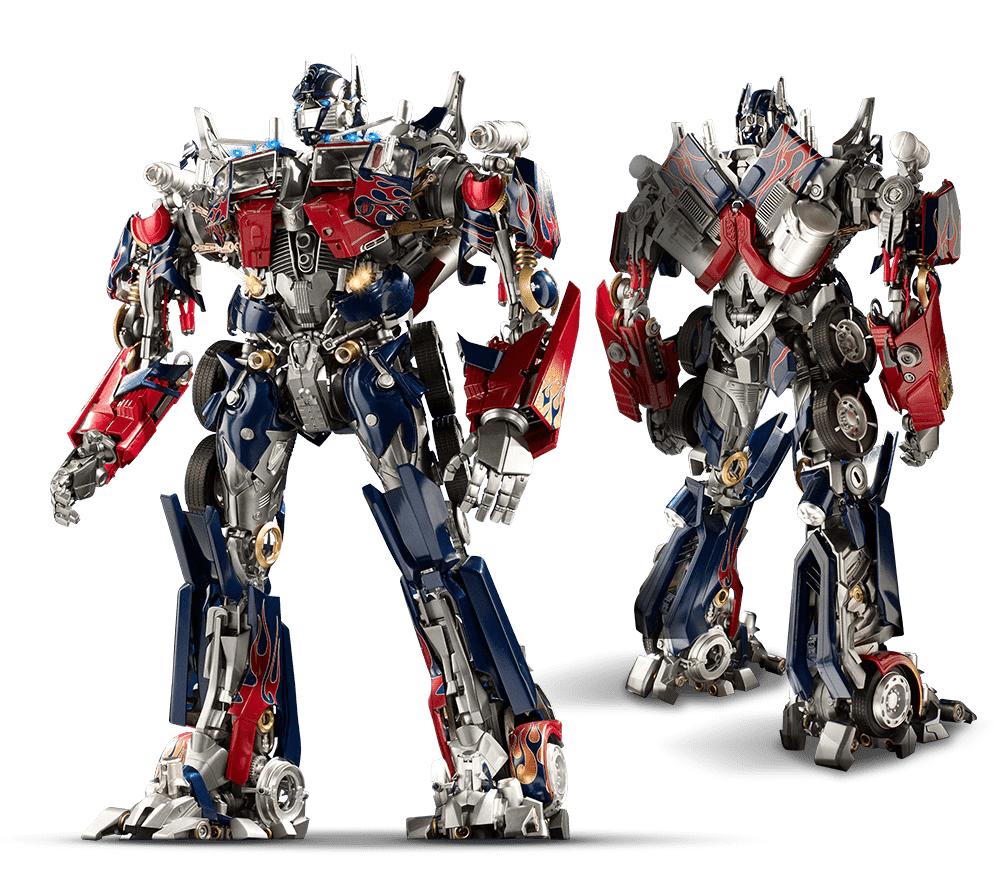 The Legend of Optimus Prime Model: Specifications
The centerpiece of the exceptional Fanhome Optimus Prime Collection, the Legend of Optimus Prime sculpture stands tall at an astounding height of 60 cm. The strength, leadership, and unshakable commitment to justice of Optimus Prime are perfectly captured in this expertly crafted collectible. Get ready to be enthralled as you see Optimus Prime's magnificent presence come to life.
The Legend of Optimus Prime model was meticulously created and had a level of artistry that is simply amazing. Using metal and ABS plastic combined with high-quality materials offers a long-lasting and accurate portrayal of the legendary Autobot leader. The delicate details are all accurately replicated, providing enthusiasts with an unmatched authentic replica.
This model stands out for having amazing features that make Optimus Prime come to life. Fans can exhibit Optimus Prime in battle-ready mode thanks to the model's painstakingly crafted accessories and details, which give an extra level of authenticity. As Optimus Prime's eyes are illuminated by fascinating LED lights, the model also exudes strength and resolve.
You may buy this Legend of Optimus Prime model with confidence since it is an officially licensed item that demonstrates Fanhome's dedication to providing Transformers fans with products of the highest caliber and authenticity. It is evidence of the company's commitment to giving fans memorabilia that accurately reflect the characters they like.
The Legend of Optimus Prime model comes with batteries to make your experience even more pleasurable. As a result, you can dive right into the intriguing world of Transformers.
Build Your Own Transformers Optimus Prime
Build your own Transformers Optimus Prime with Fanhome if you want a realistic and exciting experience. Subscribers receive carefully curated packages comprising all the parts and tools needed for assembly as part of a monthly subscription. New construction phases start each month, accompanied by educational periodicals, including interesting articles, directions, and statistics. Fans can fully immerse themselves in the Optimus Prime universe and see their invention come to life thanks to this hands-on method.
Conclusion
For Transformers fans and collectors, Fanhome's Optimus Prime Collection is a paradise. Fanhome offers a first-rate experience in the process of making your own Optimus Prime. You may embody the courage, heroism, and steadfast dedication that Optimus Prime stands for.. Let the Fanhome Optimus Prime Collection stoke your imagination and whisk you away to the enthralling world of the Transformers as you let loose your inner Autobot.
The Optimus Prime Backpack for the first 1000 subscribers
Any dedicated Transformers fan must own the Optimus Prime backpack. This unique collector backpack, which was made with durability in mind, enables you to show off your support for Optimus Prime and the Autobots. Its robust design features characteristics that fans will immediately recognize, and its solid construction guarantees that it can sustain daily use. The bag combines practicality and fandom in an elegant way thanks to its roomy space and meticulous design. Subscribe now, be one of the first 1000 subscribes and get this unique backpack.