BELFAST, UK – March 2018 – Leguino is debuting on Kickstarter to fill the gap between two worlds of creation: LEGO® and Arduino™. The Leguino parts contain Arduino™ and Raspberry Pi compatible electronics and houses them into LEGO® compatible brick cases. Leguino delivers standard brick compatible cases for common Arduino and Raspberry Pi electronic components to enhance LEGO® projects and opens them to endless possibilities.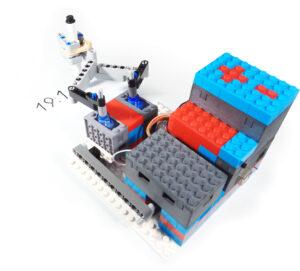 Imagine the typical LEGO® projects: Most of them are locked in the LEGO® environment and the really hot and interesting electronic modules which are available for Arduino™ or Raspberry Pi and other compatible components cannot be integrated properly. They do not fit. By using Leguino parts these obstacles are removed: Revert to the endless Arduino™ solutions and add them to your new breathtaking LEGO® projects. Make your prototypes with LEGO® and integrate unique Leguino devices with crazy functions: Microphones, infrared data transfer, OLED displays, humidity sensors or why not try out a real webserver? Connect your LEGO® project to the Internet and override all limitations.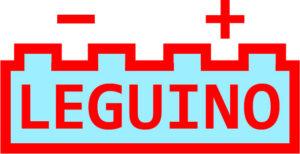 Inventing software with Leguino Visuino is as easy as connecting LEGO® bricks. For those people who are not skilled in writing software, developing programs has never been easier. Instead of writing hundreds of lines of programming code – Leguino Visuino, the visual drag and drop software development environment does all the hard work for you. Just focus on what you will build with bricks, wire them together and see it running in minutes!
The Leguino Vision
The Leguino Vision started with a very straight forward approach: Merging simple tools together to empower people to overcome obstacles while inventing. The Leguino belief is that by lowering barriers more and more people can develop their dream projects and follow their own ideas and inspirations. Ones' age or manual skills may not restrict anymore.
Leguino – you are the inventor!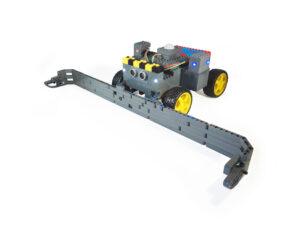 The Founder of Leguino
The Leguino founder Urs Markus Ernst Streidl has a demonstrated track record for successfully founding companys over 25 years. He has a degree in computer sciences and economics and has (co-)founded 8 tech companys. He is the winner of the German nation-wide Start-Up competition in 2006. He lives in Belfast, Northern Ireland where he cofounded one of his last ventures, BrainWaveBank LTD (one of the hottest Startups in Ireland). This venture has secured in excess of $1.5M in seed capital and R&D funding to date.
Leguino is the first project which integrates the knowledge of his own children (ages 7 and 9). They are the pros and enthusiasts at Leguino.