If you are an experienced Maker, or even just a passing Tinkerer, the RoboHeartTM Hercules development board may be just what you are looking for.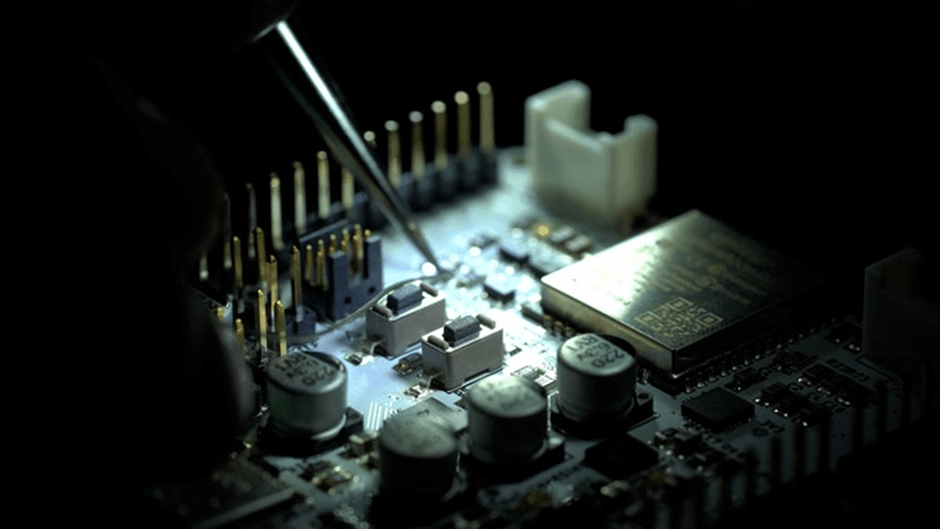 RoboHeart is an exceptional development board that proudly boasts: "One board to rule them all!" This exceptional circuit board is just what is sounds like: the heart of your robotics Maker project.
At Augmented Robotics, we have gone the extra mile by combining the magic of Augmented Reality with embedded mobile systems, so you can play and manipulate brave new worlds using only your smartphone. This allows you to control any RC device or creative Maker project with connectivity in WiFi, BLE and even 5G when paired with out RoboHeart Vela board. On Tuesday, August 23, 2022, RoboHeart was launched on Kickstarter, and it reached its funding goal in less than three hours! In only two short days, RoboHeart was selected as the coveted "Project We Love" by Kickstarter – an award given to projects that really stand out with creative innovation.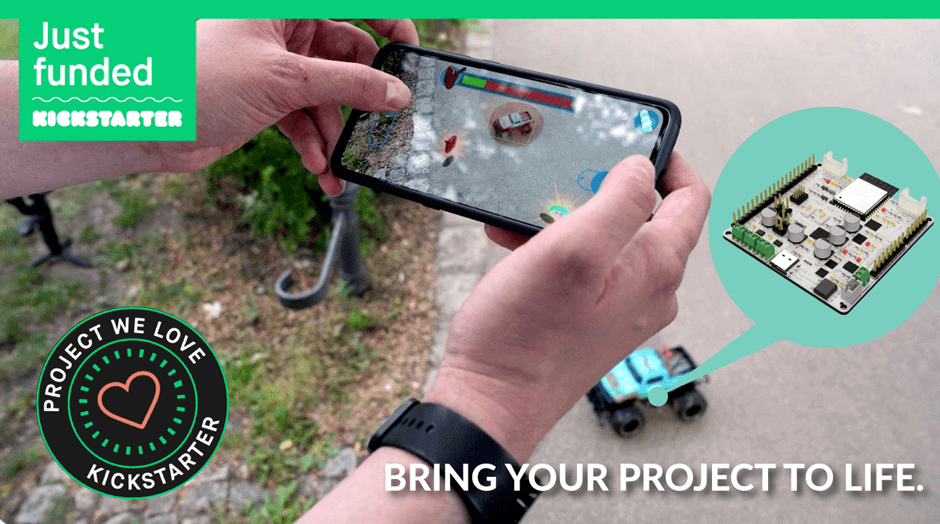 By replacing the circuit board inside your RC car with RoboHeart, you can drive the car with only your smartphone – so we have decided to add an original AR game on top of that. Drive around and collect candies to get the most points… but careful not to run out of fuel! As we reach more stretch goals, the game will get increasingly complex. We have already reached our first stretch goal – Gamepad compatibility – but there are many more to come.
The Maker community is the most creative community out there, so RC cars are definitely not the only thing your RoboHeart board can be used for. Put the board into any electronics project and watch it come to life!
Get RoboHeart and dive right into building projects with an open-source RoboHeart Arduino library on GitHub! Our repository has several cool examples at varied complexities, from reading the IMU sensor data to controlling things with your smartphone. For example, we have built our own Balancing Bot using only one board: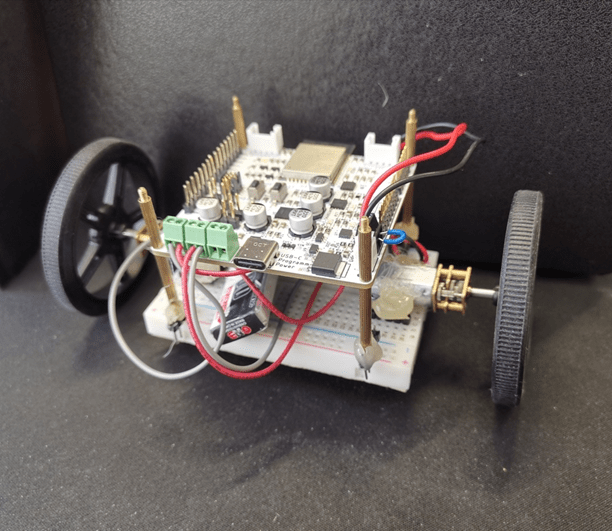 The RoboHeart Hercules has all the features one needs to start building:
ESP32-WROOM32 with dual-core and WiFi+Bluetooth capabilities
Arduino compatibility for easy programming
An integrated Inertial Measurement Unit (IMU) for motion data
Three DC motor outputs
USB-C connector with auto-download feature: flashing is a piece of cake!
LiPo battery input with auto-charging feature: where do you need Power most, at USB or LiPo? RoboHeart will automatically distribute power where it is most needed
Convenient peripherals for Makers: GROVE, JST and JTAG
… and with the addition of the RoboHeart Vela extension board, Makers can unlock the power of 5G, and no longer be dependent on the BLE range of 50m.
So the only question that remains is: What will YOU do with RoboHeart?
https://www.kickstarter.com/projects/augmented-robotics/robohearttm-by-augmented-robotics