Munich/Shenzen – Rotrics announces the market launch of its new multifunctional robotic arm, DexArm. The robotic arm has a modular design and
has tremendous versatility. The DexArm has a variety of attachments, making it as easy as possible for manufacturers to paint and label objects, to 3D print and, as an optional feature, laser engrave products. The attachments can be quickly and easily exchanged with just one move.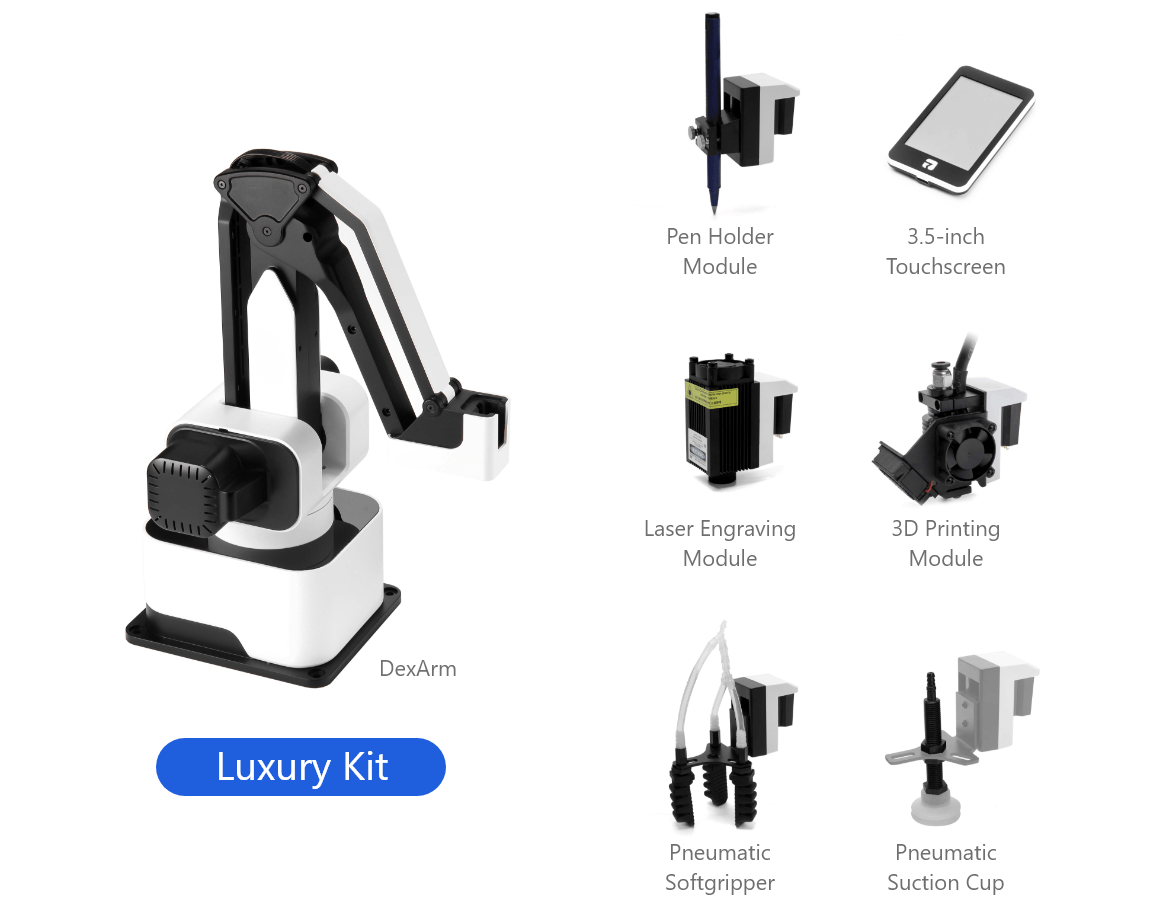 The DexArm features a high repeatability of 0.05 mm, a high speed of up to 300 mm/s and a payload capacity of up to 500G. The robot arm can be expanded via modules, including a pen holder, a suction cup, a soft gripper, a 3D printer and optionally also, a laser engraver. To ensure user safety, a protective cover for the DexArm is also available for laser engraving. With the help of the user-friendly software, projects of all kinds – from labeling and engraving to 3D printing – can be easily realized.
"Its precision, blend of innovation, as well as its technology make our new DexArm a unique and versatile robotic arm for any industry. It makes it easier than ever to bring ideas to life as never before. The DexArm helps manufacturers draw, write, laser engrave and 3D print, in the easiest possible way. Its greatest strength is its versatility. Thanks to its modular design, it offers the exact functions needed for every industry," explains Wang Yong Xu, CEO of Rotrics.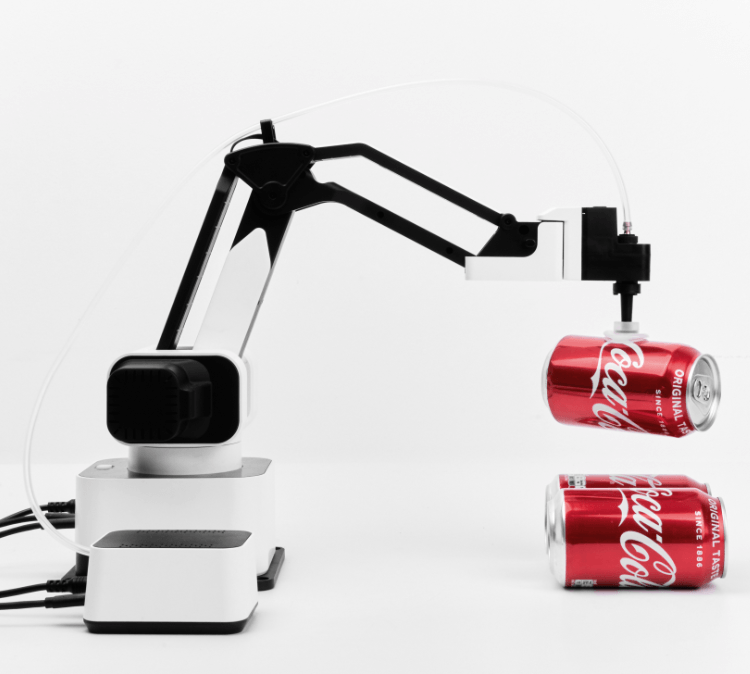 Pricing and availability
From today until December 25, 2020, the Rotrics DexArm Luxury Kit is available at https://www.mybotshop.de/navi.php?qs=Rotrics
About Rotrics
Rotrics (a brand of Shenzhen Saiwenbote Intelligent Technology Co., Ltd.) is a tech startup based in Shenzhen, China. The team consists of dedicated engineers and designers who have extensive experience in robotics, open-source hardware, industrial design, and 3D printing. The founders of Rotrics wanted to understand how students play and learn with robots to be able to assist in learning and making the next generation ready for the digital future. Learning has always been part of our corporate philosophy. That is why we develop inspiring, engaging, and effective solutions for students and robotics enthusiasts which change the way we learn. Developing products, that help our customers and bring their ideas to life is our passion.