Designed specifically for robotics hobbyists, experts, and businesses, the Haro380 is a compact yet powerful robotic arm featuring a 6-axis design. Its remarkable flexibility and functionality make it suitable for projects of any size, offering endless possibilities. Whether you're seeking a fun and educational experience, or looking to explore robotics for business and industry applications, this incredible robot provides users with a user-friendly platform to delve into the world of robotics. Learn more about the Haro380, available now: [LINK]
With ultra-precision and impressive repeatability of ±0.05mm, Haro380 ensures precise and accurate movements for your projects. Its 6-axis design utilizes a harmonic reducer, delivering enhanced flexibility and dexterity. Equipped with a high payload capacity of 500g, Haro380 can handle a wide range of objects and tasks with ease. Discover the convenience of gesture control, allowing you to intuitively interact with the robot for seamless operation.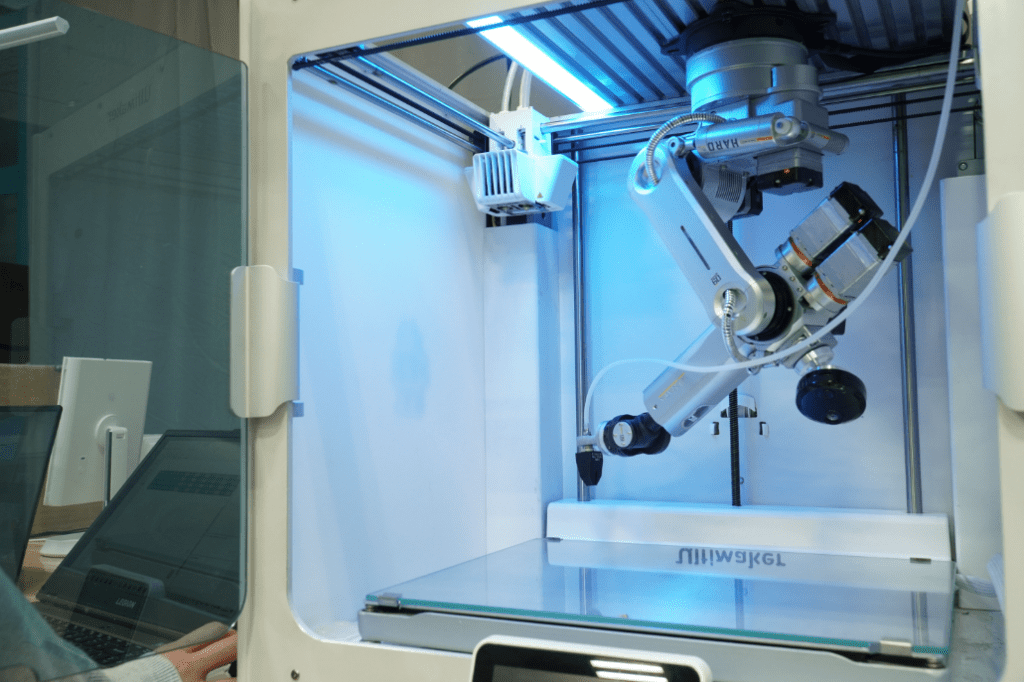 Desktop robotic arms have become indispensable for various production, processing, and manufacturing tasks. However, their widespread use has been limited by high costs and usability challenges. With Haro380, our aim was to overcome these limitations by creating a highly versatile robotic arm that is compact, portable, and affordable. Furthermore, we sought to provide realistic and compact educational and training solutions for industrial robot training, closely simulating the performance of industrial robots. Haro380 represents the next generation of robotic arms, offering a compact and portable design coupled with highly precise motion control capabilities. Whether you're a maker, student, or business user, Haro380 is the perfect robotic arm to meet your needs. -WLKATA CEO
Despite its power, the Haro380 boasts a compact footprint of just 22*25*38cm, making it effortlessly adaptable to various environments. Seamlessly integrate the Haro380 into industrial automation workflows with PLC system support.
Haro380 unlocks a realm of endless possibilities in the realms of robotics and automation, seamlessly blending power, precision, and boundless potential. This versatile and cost-effective entry into the world of desktop robotics is now available, offering exclusive discounts and deals for early adopters. Learn more at:
https://www.kickstarter.com/projects/mirobot/haro380?ref=7hx0uy