What would you do with your own robot arm? How can it support me at work? What can you automate, just for fun?

I have collected answers to these questions and ideas for projects over the last few years. If you have ideas or wishes for what a robot arm should do for you, please contact me. In the near future you will find various projects and results on Robots-Blog and our social media channels.
I am supported by a Rotrics DexArm, which was kindly provided to me in the Luxury Kit version.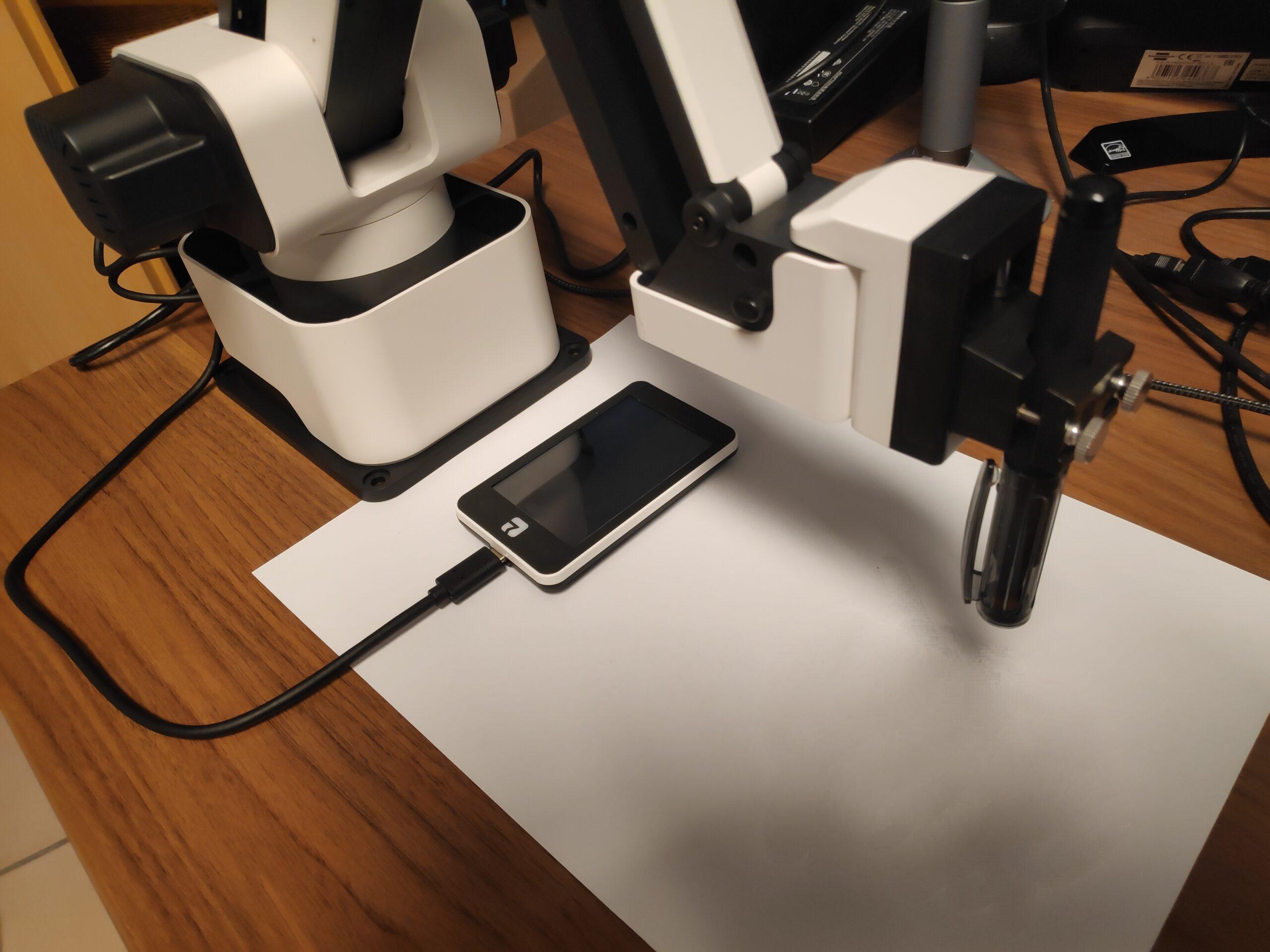 This version comes with a wide range of tools that make the maker's heart beat faster. The Rotrics DexArm is supplied with the following tools:

– 1 x Rotrics DexArm
– 1 x pen holder module
– 1 x 3D printing module
– 1 x laser module
– 1 x safety goggles
– 1 x pneumatic module
– 1 x Air pump housing
– 3 x suction cup
– 3 x soft gripper
– 1 x touch screen
– 1 x extruder
– 1 x construction plate
– 5 x print stickers & wooden plates
– 1 x DC Y power divider
– 1 x power supply
– 2 x Dual Type-C cables
– 1 x Type-C cable
– 1 x tweezers
– 1 x spare nozzle

The packaging of the Rotrics DexArm deserves special mention. It comes in a great reusable hard foam case that makes the arm and its accessories safe for transport.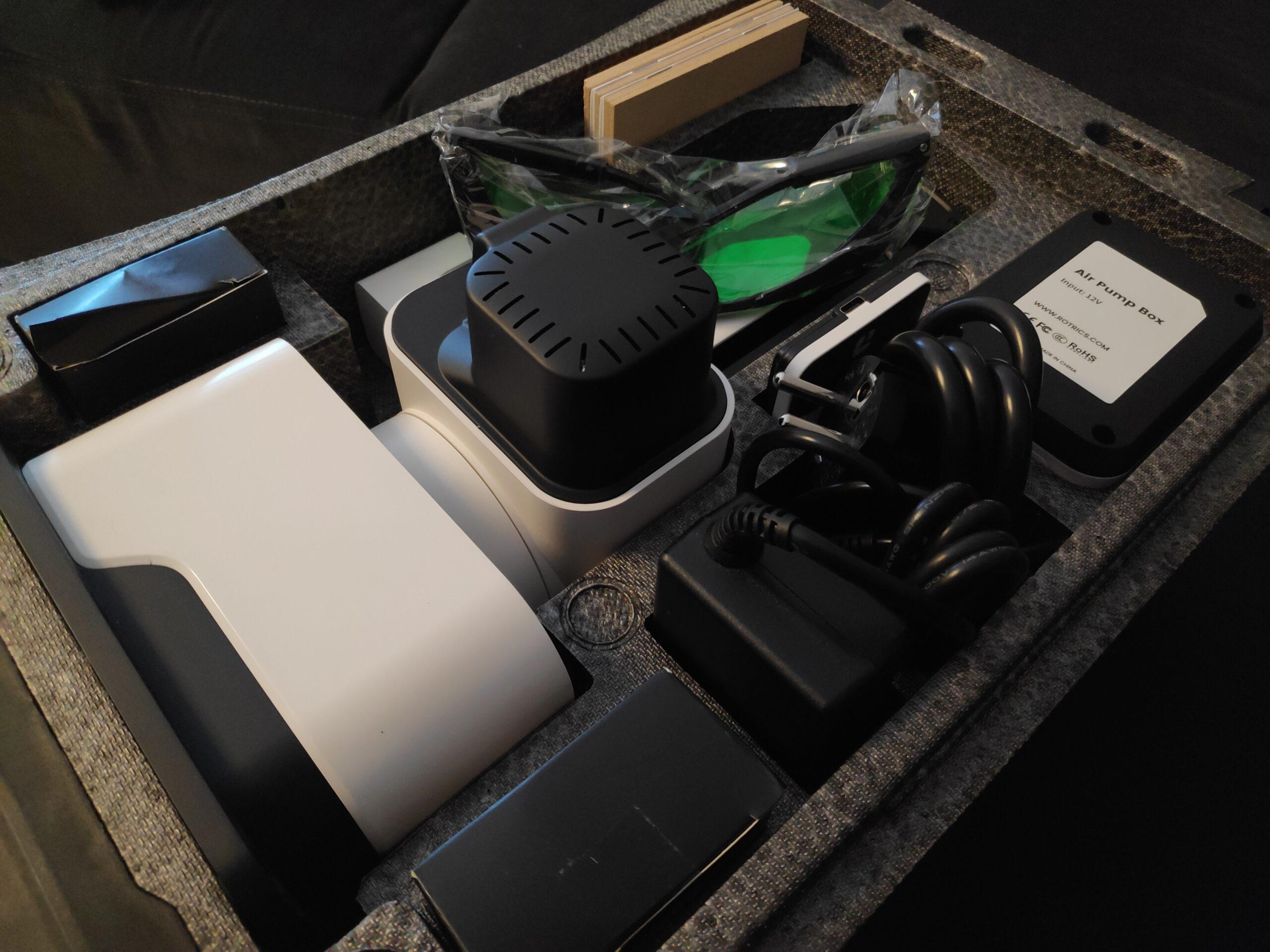 Here are the hard facts for the technology fans among you:

Basic version:
– Payload: max. 500g
– Dimensions: 175 x 128 x 315mm
– Repeat accuracy: 0.05mm
– Speed: max. 500mm/s
– Axes: 4
– Precision: 0.1mm
– Weight: 2.4kg

3D printing:
– Build volume: 220 x 220 x 250mm
– Layer resolution: 0.1mm
– Printable materials: PLA, ABS, wood, carbon fibre
– Nozzle travel speed: up to 150mm/s


https://www.mybotshop.de/Rotrics-DexArm